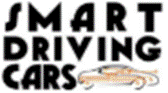 SmartDrivingCar.com/11.06-IntelligentCruiseControl-021023
6th edition of the 11th year of SmartDrivingCars eLetter

Active Driving Assistance Evaluation Report
Staff, January 2023, "…PURPOSE OF THIS REPORT
In line with Consumer Reports' mission to create a fair, safe, and consumer-driven marketplace, this report has been written for the industry to provide more explanation and guidance on the state of Active Driving Assistance systems based on our recent evaluations. CR's evaluations focus on real-world driving experience, consumer survey data, and experts' insights, keeping safety at the forefront.
Previous Testing and Reports We examine systems that assist with vehicle speed (Adaptive Cruise Control) and steering (Lane Centering Assist). Active Driving Assistance (ADA) is the combination of when Adaptive Cruise Control (ACC) and Lane Centering Assistance (LCA) are active simultaneously. CR first began evaluating Active Driving Assistance in 2018, testing four of these systems. The testing procedures and report influenced how other organizations, such as IIHS and Euro NCAP, would begin evaluating the same types of systems. Testing expanded to include 18 systems in 2020—one from each major automaker and one aftermarket device.
CR also works with other organizations to test ADAS systems, such as the MIT AVT (Advanced Vehicle Technology) consortium, where data has been collected in naturalistic studies from hundreds of thousands of miles of real-world driving. Collaborative relationships with global testing organizations regarding specifics in metrics and scoring ensure that CR's testing program is robust and aligned in terms of capabilities as well as driver safety…" Read more Hmmmm…. A really good report. Discussion is in SmartDrivingCars ZoomCast 303 / PodCast 303 , Alain
<![if !vml]>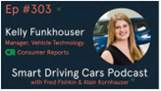 <![endif]> SmartDrivingCars ZoomCast 303 / PodCast 303 w/Kelly Funkhouser, Consumer Reports
"F. Fishkin, Feb. 9, " Ford's BlueCruise comes out on top in an evaluation of active driving assistance systems by Consumer Reports. Manager of Vehicle Technology Kelly Funkhouser joins us for a look at what car makers are getting right and getting wrong. Plus.. Tesla, Mobileye, autonomous planes and more.
0:00 open
0:48 Active Driving Assistance Evaluation Report from Consumer Reports
2:53 Ford's BlueCruise ousts GM as top in ADAS
10:33 What is the value of being able to drive hands free and pedal free
16:40 Why doesn't the technology prevent speeding and misbehavior
21:08 Are consumers using the safety features..
27:14 Pro active braking assist coming to more vehicles and is a great feature
36:00 Should there be a light or mechanism that shows others whether cars are being controlled by human or automated system?
43:43 Are there things that carmakers are really getting right or really getting wrong?
51:00 Corvette on top in CR report on vehicle owner satisfaction
52:43 Navya
53:00 Axios reports autonomous passenger planes inching closer to takeoff
54:00 a fight against sludge…from NY Times
54:51 Mobileye post advocating simpler language for autonomy levels
56:47 Waymo named Super Bowl officials autonomous technology partner
"
fishkin@techstination.com 732-928-4691
Technical support provided by: CARTSmobility.com a 501c3 dedicated to Safe & High-Quality Mobility for All. Tax-deductible donations are most appreciated @ Support CARTS' mission to provide safe & high-quality mobility for all
---

<![if !supportLists]>·

<![endif]>
Fridays 12:00-13:00 Boston Time Open to the public
https://mit.zoom.us/meeting/register/tJIoduytqDsiE9ZKHfZ9Mf1hHIzSCx-TxIEq
<![if !supportLists]>·

<![endif]>Hosted by Prof. Jinhua Zhao
AGENDA
<![if !supportLists]>·

<![endif]>
Feb 17 Alain Kornhauser "Envisioning Profitable Autonomous Transit Networks "
<![if !supportLists]>·

<![endif]>
Feb 24 Hani Mahmassani "Telemobility, hybrid work and the next normal"
<![if !supportLists]>·

<![endif]>
March 3 Liz Renold and David Mindell "Tectonic shifts in science, technology, and industrial policy: looking ahead"
<![if !supportLists]>·

<![endif]>
March 10 Juan de Dios Ortuzar "Modelling Sustainable Options – the importance of habit and perceptions"
<![if !supportLists]>·

<![endif]>
March 17 Robin Chase "The case against transportation policy priority one being electrified personal cars"
<![if !supportLists]>·

<![endif]>
…

Save the Date:
6th Annual Princeton SmartDrivingCar Summit:
Monday Evening, May 22 -> Wednesday 5pm, May 24, 2023
*******************************

Navya Announces the Opening of a Receivership Procedure
Regulatory news, Feb. 2, Navya » or the « Company ») (Paris:NAVYA), announces that, following the Company's request (press release of January 25, 2023), the Commercial Court of Lyon decided on February 1st, 2023 to open a receivership procedure.
The Lyon Commercial Court has appointed SCP Hunsinger Solve, in the person of Maître Florent Hunsinger, as judicial administrator.
The Lyon Commercial Court has set February 21st, 2023 as the deadline for the submission of takeover bids to the receiver and March 7, 2023 as the deadline for the examination of these bids.
In the meantime, the Company's operations will continue during the observation period…." Read more Hmmmm….. My recollection is that this isn't their first time in receivership of some form. If a vehicle can't be driverless(not have one (or more) paycheck person dedicated to it) and it doesn't have the opportunity to move ~ 100 folks at least a couple of times during the day, then it can't afford all the sensors, actuators and computers to be a "Wannabe". "Wannabe Driverless". shuttles have no chance. All show and, in the end, no go. Alain

Cathie Wood Speculates Tesla Could Soon Offer a Game-Changing Service
R. Lenihan, Feb. 7, "There are some people who may think of autonomous vehicles as the automotive equivalent of "the check is in the mail."
They always seem to be on the way, but they never seem to get here.
For years now, Tesla CEO Elon Musk has been promising the planet that Teslas will be driving themselves real soon and last year he renewed that oft-repeated conviction.
"I would be shocked if we do not achieve full-self-driving safer than a human this year. I would be shocked," Musk said during Tesla's fourth-quarter-earnings call last July.
And while some may scoff at Musk's claims, Ark Investment Management's chief executive Cathie Wood recently gave a resounding "hail, yes!' to the possibility of an autonomous Tesla taxi…." Read more Hmmmm….. Hopefully Elon will embrace MOVES-style deployments of his autonomous Tesla taxis. J Alain

Fully autonomous passenger planes are inching closer to takeoff
Alex Fitzpatric, Feb 5, "The world's biggest commercial aircraft makers seem increasingly convinced that autonomous passenger flight is a question of when, not if…" Read more Hmmmm….. Once again, the word fully is totally misused and this time it isn't Elon. This at best is "level 2" piloting. Alain

The Cars People Love Most
J. Linkov, Feb 2, "The models might have changed, but some long-standing trends stayed the same in CR's 2022 owner satisfaction survey. As in prior years, reliable workaday vehicles aren't as prized as automotive peacocks that promise luxury, fuel and energy efficiency (gas or electric), or pulse-quickening performance—and actually deliver. Case in point: Our latest survey once again finds that entry-level luxury cars and SUVs are among the least satisfying vehicles to own because they fail to deliver on the luxury promise.
MORE ON OWNER SATISFACTION FOR CARS
The Most and Least Liked Car Brands
What Qualities in a Car Matter Most to You?
CR's Guide to Reliability & Owner Satisfaction
How do we define owner satisfaction? It's measured by the answer to this key question: Given the opportunity, would you buy or lease this vehicle again? This year we received responses from owners of more than 300,000 cars, SUVs, trucks, and vans…." Read more Hmmmm….. Nice! Love Consumer Re[ports. J Alain

Google Maps Adds Slew of New Features
K. Denehy, Feb 9, "Google Maps added several new features this week, including the launch of immersive view in London, Los Angeles, New York, San Francisco and Tokyo. The announcement, made at Google's $GOOG Live From Paris event, also included the new glanceable directions feature, which allows a user see their journey from a route overview or lock screen. …" Read more Hmmmm….. CoPilot GPS is still infinitely better, even if I am infinitely biased. It has been "glanceable" for more than 20 years. Nothing faster at recomputing and the "congestion ahead thermometer on the right provides instant perception of challenges ahead. 🙂 Alain
D. Leonhardt, Feb. 9, "… 'Sludge'
The market solution to sneaky fees seems straightforward. When Marriott starts charging $50 nightly "resort fees," Hilton can call out its competitor and try to steal Marriott customers. And some companies do take this approach: Southwest Airlines advertises a "Bags Fly Free" policy, an obvious swipe at rivals.
But the mushrooming number of fees has made clear that competition does not usually eliminate the practice. Why not? Academic research has suggested that there are two main reasons.
First, human beings are not the efficiently rational machines that economic theory pretends they are. An entire branch of the field, behavioral economics, has sprung up in recent decades to make sense of our limited attention spans.
If you are familiar with the best-selling book "Thinking, Fast and Slow," by Daniel Kahneman, you will recognize these ideas. We lead busy lives that keep us from analyzing every purchase, and we get distracted by salient but misleading information (like a low list price). Big companies, with the resources at their disposal, have learned to take advantage of these limitations. The economist Richard Thaler refers to practices like these as "sludge," the evil counterpart to nudges that use behavioral economics to improve life.…." Read more Hmmmm….. Look no farther than Frontier Airlines and your latest check for a meal with tax and tip sludge. The one non-sludge may be prices at the pump. Plus, needless to say, Dan's book is a must read. Alain

Tesla Sales Report Might Surprise You + GM Super Bowl Ad
R. Maurer, Jan. Feb. 7, "➤ New auto industry report out of California contains some surprising information on Tesla sales ➤ Fed Chairman Powell speaks ➤ Ron Baron comments on Tesla ➤ New weekly insured vehicle data out of China ➤ Hertz discloses some information on Tesla fleet ➤ GM shares Super Bowl ad: https://youtu.be/jfYdypGqbOs Shareloft: https://www.shareloft.com Twitter: https://www.twitter.com/teslapodcast Patreon: https://www.patreon.com/tesladailypod… Tesla Referral: https://ts.la/robert47283 "Read more Hmmmm. More excellent information. Alain

IN REMEMBERANCE OF DOTTY DRINKWATER VIDEO TRIBUTE
Dortothy G. (Dotty) Drinkwater, Oct 26, 1952 – Oct 11, 2021. There was not a finer person. The inspiration behind the first state chapter on ITS America: Committee for a Smart New Jersey, its reformulation as ITS NJ and the bedrock of the ITS-NY. I can't believe I'm just finding out. RiP! Alain

Self-Driving Cars Are In Trouble Over Pick-Up/Drop-Off. They Can Fix It. Even At The Superbowl
B. Templeton, Feb. 9, "Driving people around safely is a super-hard problem, and has been the top priority of all self-driving software teams. But if you want to be a robotaxi, you can't drive people around unless you pick them up and drop them off. This more mundane task wasn't at the top of the priority list, and now that Waymo and Cruise are doing full robotaxi services in San Francisco, Phoenix and Austin, that task, called PuDo, is getting them in to trouble…." Read more Hmmmm. Not only do they need to do PoDo, but they also need to provide opportunity for a selfie, since that may well be the only reason anyone will use them during the Superbowl. When are they going to realize that they actually have an opportunity to substantially the best mobility opportunity to some for many of their trip, thus capturing repetitive users and finally having an opportunity to become relevant. Alain

Waymo provides driverless rides for Super Bowl visitors
C. Stanton, Feb. 8, "… But for visitors in town this week, they're like a crazy glimpse into the future. "This is one of the biggest stages for Phoenix, and we're going to have people coming in from all over the world," said Amanda Ventura, Public Affairs Manager from Waymo. "And this is one of the only places in the world that you can experience this kind of technology and this service."…" Read more Hmmmm. Nice and should generate a lot of Selfies, but Waymo needs scale from repeat customers of which there aren't likely to be many (any) in for the superbowl. Alain

The politics of autonomous vehicles
J. Stilgoe, Feb. 2023, "Self-driving, 'autonomous' vehicles (AVs) promise to change the world in profound ways. The suggested benefits include safety, efficiency and accessibility.
However, researchers and others have been quick to raise questions about widerimplications for mobility and urban environments and responsible development of the technology. In a discussion that has been dominated by science, engineering and narrow questions of ethics, there is a need to draw attention to the old questions of politics: Who wins? Who loses? Who decides? Who pays? AVs will not be defined by their supposed autonomy; they will be defined by a set of social relationships. The special collection that this paper accompanies brings together research from a range of disciplines to explore the politics of autonomous vehicles and provide a foundation for ongoing investigation…." Read more Hmmmm….. A recommended read. Alain

FMCSA proposes new requirements for driverless trucks
J. Gallagher, Jan 31, "The federal government is taking the next step toward regulating highly automated trucks with a proposal that will consider requiring carriers to notify the government if they plan to operate such vehicles in interstate commerce. The Federal Motor Carrier Safety Administration on Wednesday will issue a new supplement to an advance notice of proposed rulemaking issued in 2019 to help the agency assess costs and benefits of any future formal rulemaking for trucks using Level 4 and Level 5 automation — those that do not require a human driver behind the wheel.
In addition to the notification requirement, the supplement, Safe Integration of Automated Driving Systems (ADS)-Equipped Commercial Motor Vehicles (CMVs), also considers requirements for remote assistants who monitor autonomous trucks, as well as potential new vehicle inspection and maintenance requirements. FMCSA points out in the new proposal that while it is continuing to look at the potential risks and safety benefits of lower-level automation (Levels 0-3) — considered "driver-assist" technology — it does not see a need to revise regulations to integrate that equipment because it requires a human driver to be behind the wheel at all times…." Read more Hmmmm….. Can you imagine the role that FMCSA is going to demand for "Level 4" in interstate commerce. Not going to happen anytime soon. At minimum someone is going to ask for a cost-benefit analysis whose conclusions may not be all that favorable. Alain

California explores allowing self-driving semitrucks despite stiff opposition: 'You cannot program instinct into a computer'
A. Bean, Jan. 30, "As California regulators explore new rules to put self-driving semitrucks on the road, labor unions are rushing to the state Legislature to ask for a new law they say will protect their jobs — the start of a debate that could shape the future of the nation's nearly $900 billion trucking industry.
California already has rules governing self-driving cars and delivery trucks that weigh less than 10,001 pounds (4,536 kilograms). Now, the California Department of Motor Vehicles is gathering information for potential new rules that would let self-driving semitrucks on the road that can weigh up to 80,000 pounds (36,287 kilograms)….
On Monday, more than 100 of members of the International Brotherhood of Teamsters joined Assemblymember Cecilia Aguiar-Curry, a Democrat from Winters, as she announced new legislation to require all self-driving semitrucks have a human driver present to oversee them…." Read more Hmmmm….. Game Over! Warm up the bus! Alain

Defining a New Taxonomy for Consumer Autonomous Vehicles
A Shashua, Feb 6, "Tech and auto companies had a very turbulent 2022 in almost every aspect. In spite of great turmoil, the automobile industry has shifted gears in its pursuit to adopt and deploy consumer-level autonomy in the near future. A number of the industry conventions around autonomous driving have again become unclear and ambiguous as a result of this development. The confusion threatens to obscure the real benefits of autonomy in terms of safety, convenience, and efficiency…" Read more Hmmmm….. As you all know I've been complaining about the semantics of the levels since day one for all the same reasons. The proposed dimension is better, except what is this "hands off" business? The important aspect in automated emergency braking and safety is feet-off Rarely should one swerve to avoid a crash and essentially none of the systems do that. Yes the do lane keeping and lane change (largely a rare event with little comfort value), relieving your feet from the continuous regulation of speed and separation without needing to look at the tough thing to do (not have those aspects drift) is the real value. I'll argue that staying in a lane (or changing a lane or turning is a much easier mental process than maintaining one's speed. Unless you lose focus from the road ahead and check your speedometer you drift. I'll claim that it isn't close steering is much easier than manipulating the brake and throttle.
Toughest thing about driving an EV is to learn the response of regenerative braking. Alain

Washington D.C.'s free bus bill becomes law as zero-fare transit systems take off
R. Picciotto, Jan. 30, " Washington, D.C., has enacted a zero-fare bus bill into law, according to the D.C. Council.
Mayor Muriel Bowser declined to officially approve the bill, which eliminates the $2 fare for all city buses, adds a dozen 24-hour bus lines starting in July and calls for a $10 million investment into other service improvements to the bus lines…." Read more Hmmmm….. This is certainly a benefit to those that already take the bus, but any thought that the $2 fare has been any hinderance of taking the bus instead of driving is unlikely. Anyone's mode split model clearly state that the next best alternative to anyone taking the bus is walking and taking the bus is at best a very distant 2nd for anyone going by car. Elimination of the #2 fare us
---