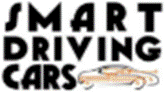 SmartDrivingCar.com/11.10-StarBase-031323
10th edition of the 11th year of SmartDrivingCars eLetter
<![if !vml]>

<![endif]> SpaceX Continues Rapid Development of Starship Infrastructure – Starbase Weekly Update #53
LabPadre, March 12, "This week at Starbase Raptor installation begins on Booster 9, construction continues on Ships 28 and 30, Ship 26 is parked at the ring yard and the nosecone test article is set to Massey's test site, while at Cape Canaveral SpaceX maintains a blinding pace of launch and recovery operations, ULA's first Vulcan rocket begins testing, and we review a new batch of flyover photos courtesy of Greg Scott…." Read more Hmmmm….. Watch video. Excellent weekly update. Alain
<![if !vml]>

<![endif]>Starbase Live: 24/7 Starship & Super Heavy Development From SpaceX's Boca Chica Facility
MasaSpaceflight, Live, "Starship is SpaceX's fully reusable launch system which is being developed at Starbase in Cameron County, Texas. Starbase LIVE provides 24/7 coverage of the exciting developments and testing progress…." Read more Hmmmm….. Watch LiveStream 24/7. Alain
<![if !vml]>

<![endif]> SmartDrivingCars ZoomCast 308 / PodCast 308 On the road at Starbase @ Boca Chica, Texas
F. Fishkin, March 11, "In this special edition of Smart Driving Cars, Princeton's Alain Kornhauser takes us to Boca Chica, Texas and pays a visit to Starbase, the SpaceX Spaceport."
******************
ITU 2023 Future Networked Car Symposium
13-16 March 2023
Virtual Event
Session 2: Using Automotive Artificial Intelligence to Improve Vehicle Safety, Services and Transport Management
14 March – 13.00-16.00 CET
******************
<![if !vml]>

<![endif]> Elon Musk hints Starship rocket may explode on first orbital launch, predicting 50% chance of success and 'guaranteeing excitement'
M. Guenot, March 13, "SpaceX is preparing to launch its Starship mega-rocket toward orbit for the first time, kicking off CEO Elon Musk's ambitious scheme to eventually build an independent human settlement on Mars.
Musk has said that SpaceX is ready to launch Starship from its facilities in Boca Chica, Texas — an area the company calls "Starbase" — once it receives a launch license from the Federal Aviation Administration.
As with any first launch, though, a small flaw in the rocket's intricate hardware or software engineering could easily make everything go wrong…." Read more Hmmmm….. I'm excited! Alain
<![if !vml]>

<![endif]> Silicon Valley Bailout
Patrick Boyle, March 13, "A number of things went wrong at Silicon Valley Bank over the last days, weeks and years, there were huge failures of risk management. The risk manager would have some tough questions to answer, except that it appears that they didn't have a risk manager on staff for almost nine months of the last year. There were issues tied to the different regulations applied to community banks when compared to national banks in the United States. There were investment decisions that were made that I struggle to understand, and the final stroke was a capital raise attempt that had next no chance of succeeding. You can't raise capital from investors on the same day that you announce a close to two-billion-dollar hole in your balance sheet and the equity is tanking in value. Anyhow, let's go over the issues at Silicon Valley Bank, try and understand how banks work, look at the news from last night, and try to imagine how things might work out going forward." Read more Hmmmm….. Watch video. It is really good. Alain
<![if !vml]>

<![endif]>Bank Collapse Stokes Fear, Tesla China Production, New Factory Hiring
R. Maurer, March 10, "➤ Silicon Valley Bank collapses, stoking fear in markets ➤ Unemployment rises ➤ Tesla China production and sales report ➤ BYD cuts price, dealer reportedly pushes Tesla misinformation ➤ Materials partner reports ➤ Tesla lists jobs for new gigafactory ➤ Microsoft mentions GPT-4 launch ➤ Calendar" Read more Hmmmm….. Tough week. Alain
0:00 Intro
0:29 Jobs report
0:54 Silicon Valley Bank collapse
5:09 Rate expectations
5:53 Tesla exposure
7:49 China updates
10:53 BYD updates
12:49 Giga Mexico
13:38 GPT-4
14:16 Calendar
<![if !vml]>

<![endif]>As heavy EVs proliferate, their weight may be a drag on safety
R. Arbelaez, March 9, "…When we first started testing electric vehicles in 2011, the question referred to fire risk. When damaged, lithium-ion batteries can ignite, and the fires can be extremely hard to put out. As a result, we have special procedures for EV testing, including monitoring the battery's voltage and temperature and asking our local fire department to be on site.
Fifty-five EV crash tests and zero fires later, I'm still worried about these batteries, but for a more mundane reason than their potential to burst into flames. My biggest concern is how heavy they are and what all that extra vehicle weight means for the safety of people on the road, specifically occupants of lighter vehicles as well as pedestrians and bicyclists…
To put this extra weight in context, when I first heard about the 9,500-pound GMC Hummer EV, I had a practical concern. Would our crash test machine at the VRC be able to manage it? Could we pull a vehicle like this up to our test speed of 40 mph without breaking our machine?…
In the meantime, we need to double down on existing solutions. Manufacturers should equip all new vehicles with high-performing crash avoidance systems that recognize and brake for pedestrians and bicyclists, in addition to other vehicles, and good headlights that allow drivers to react quickly at night. States and local governments should consider lowering speed limits, factoring in the increased danger from weight disparities, and backing them up with increased enforcement…." Read more Hmmmm….. The Hummer was an embarrassment as an ICE tank. its roll out as an EV is even more depressing… Can you imagine… reducing speed limits to reign in the Hummer EV. It is on its way to replacing the Corvair as GM's worst public policy nightmare
A. Hawkins writes on March 6: "Soggy batteries stymie Hummer EV sales The bummer-ness of the Hummer EV continues, this time with a sales freeze after water was discovered seeping into the battery.
And the production process continues to be a drag too, according to The Wall Street Journal: More than 15 months after GM began building the electric GMC Hummer pickup truck, the company has been making roughly a dozen a day, a figure far below initial targets for this point in the rollout, people familiar with the matter said.
Maybe if you didn't use a battery the size of a Honda Civic things would be going more smoothly?" Ouch, but right on! Alain
---

MIT Mobility Forum: Spring 2023
Fridays 12:00-13:00 Boston Time Open to the public
Registration: https://mit.zoom.us/meeting/register/tJIoduytqDsiE9ZKHfZ9Mf1hHIzSCx-TxIEq
Hosted by Prof. Jinhua Zhao
AGENDA

Feb 17 Alain Kornhauser "Envisioning Profitable Autonomous Transit Networks "
Feb 24 Hani Mahmassani "Telemobility, hybrid work and the next normal"
March 3 Liz Renold and David Mindell "Tectonic shifts in science, technology, and industrial policy: looking ahead"
March 10 Juan de Dios Ortuzar "Modelling Sustainable Options – the importance of habit and perceptions"
March 17 Robin Chase "The case against transportation policy priority one being electrified personal cars"
…
***

Save the Date:
6th Annual Princeton SmartDrivingCar Summit:
Monday Evening, May 22 -> Wednesday 5pm, May 24, 2023
***

TRB Automated Transportation Symposium
***
Bridging Transportation Researchers (BTR) Conference
Paper Submission deadline: April 30
August. 9 & 10
On-line Conference
*******************************