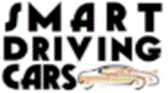 SmartDrivingCar.com/11.17-HQ_Mobility_4_Non-Mobile-042723
176h edition of the 11th year of SmartDrivingCars eLetter

May 2023 Issue of the Dispatcher
M. Sena, April 26, " I did some spring cleaning of my bookshelves. Before I chucked the ones I had picked out for removal, I leafed through them to be certain I was ready to part with them. Two are in the process of being re-read. One, The Accidental Century, was authored in 1965 by Michael Harrington. He was the founder of the Democratic Socialists of America. The book is a jewel. The second book, The Living End, was written by Roger Starr, a Democratic Realist, a life-long New Yorker, and an avid flyfisher. I have devoted a few pages of Dispatch Central to quotes from these two books.
Another book that has been on my shelves since 1997 is Clayton Christensen's The Innovator's Dilemma. I found my way back to it as a reference for a book that I am co-authoring with Professor Alain L. Kornhauser titled Mobility for the Non-mobile. Christensen devoted a whole chapter to why the car companies were getting it all wrong with electric cars—in 1997! There are great lessons for why everyone is getting it all wrong with driverless cars, which is the theme of the lead article.
The moral of this story: Don't be so quick to throw out old books; you never know when you are going to find them, read them, and appreciate what you didn't get the first time around..…." Read more Hmmmm….. Another enjoyable issue with a very serious message. Alain
SmartDrivingCars ZoomCast 315 / PodCast 315 w/Michael Sena, Editor of The Dispatcher
F. Fishkin, April 27, "There's a new book on the way from Princeton's Alain Kornhauser and Michael Sena, publisher of The Dispatcher. Plus, Alain on what was learned from the SpaceX Starship launch, Cruise is now offering driverless transportation around the clock in San Francisco and more details on this spring's Princeton Smart Driving Cars Summit.
0:00 open
0:49 Alain thoughts on his being there for the inaugural Starship launch and what was learned
5:55 The Dispatcher publisher Michael Sena on new book coming co-authored with Alain on Mobility for the Non-mobile and what will be coming at the May Smart Driving Cars Summit
14:14 Alain experiences lack of mobility in Texas for the Starship launch.
22:20 Changes coming after The Dispatcher reader poll
26:50 New pollution guidelines from the EU and the EPA 40: 30 Musings section of The Dispatcher has guest author this month
42:30 Cruise self driving taxis now operating around the clock in San Francisco
44:44 Cruise meanwhile had loss of 561 million dollars in last quarter
48:00 Michael on evolution of buses
56:35 More on the upcoming Princeton Smart Driving Cars Summit
57:30 Motortrend reports BYD says self driving technology "basically impossible".
**************
The 6th Annual Princeton SmartDrivingCars Summit
May 22-24, 2023 | Princeton University, Princeton, NJ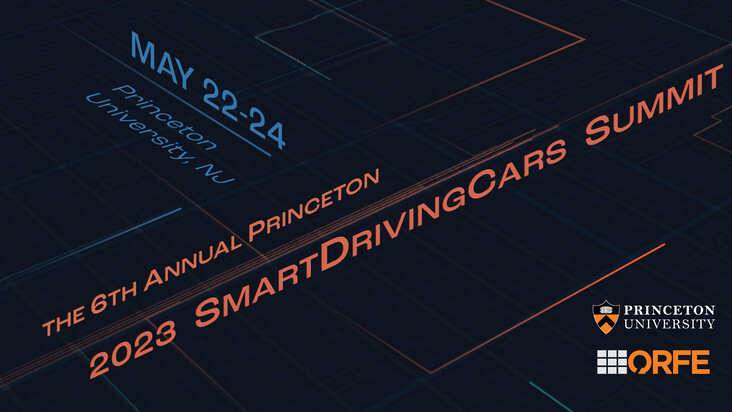 Understanding the Business for Driverless Work Vehicles & Finding the Entry Point for a Radical Innovation… Providing Affordable High-quality Mobility to Those Without a Personal Car.
The objective of the 6th SmartDrivingCars Summit will be to put the eventual manufacturers of driverless passenger vehicles together with the eventual operators of transportation services to decide if there is a business to be made from delivering affordable mobility to a large segment our societies who are underserved by the current options: private cars and public transport.
It's already happening with military and work vehicles, with Oshkosh and Robotic Research, and John Deere, Caterpillar, Komatsu and others manufacturing driverless vehicles that are getting the jobs done in military operations, on farms, mines, warehouses, seaports, and airports, jobs where experienced drivers are too few in number or where driver safety cannot be ensured. They will be at the Summit during the sessions on Driverless Vehicles in the Line of Duty to explain how they have made the transition to building tools that safely meet the market requirements for both affordability and performance.
After twenty years of development, it's time for the companies that will build the vehicles and the organizations that will operate the services to take the leadership position. Sensor manufacturers and software developers have gone as far as they can go, and some of them have already had to drop out of the race. Car manufacturers and energy companies are making the same mistake they made twenty-five years ago when they said they had to wait for a battery breakthrough before they could build an electric car. There is a ready and sizeable market for an inexpensive transport solution that has the flexibility of a passenger car for people who cannot drive themselves or afford their own car.
We have focused too much on the equivalent of the battery solution, on the technology, and not on the need. At the SDC Summit in May, we will focus on the need and how to satisfy that need. Join us in Princeton to be part of making this happen. Alain
Note: The 6th Summit will be held in Robertson Hall, whose auditorium capacity is slightly under 200. Moreover, interaction among the attendees and the program participants is an essential aspect of the Princeton SmartDrivingCar Summits. Consequently, attendance may require an application process in order to achieve a diversity of attendees in the auditorium. The first half of the spaces will be available on a first-come-first-served basis. The remaining capacity will be allocated using an application process enabling the distribution of registration invitations to individuals from designated groups. We hope to see you there. Please register at this Link.

San Jose Plans Robocar Network Instead of Airport Shuttle
B. Stone,, April 19, "On April 18, the central Silicon Valley city of San Jose, California, made a surprising choice: It granted initial authorization for a plan to develop a network of autonomous cars that will need their own dedicated roads.
The system, known as personal rapid transit, or PRT, will feature sleek four-person electric pods that ferry passengers between San Jose Mineta International Airport and the city's central Diridon Station, which serves as a hub for regional transit and maybe, one day, California's beleaguered high-speed rail project. If everything goes according to plan, cars reminiscent of the angular coupe that Tom Cruise escaped from in Steven Spielberg's Minority Report could be zooming on narrow paths running alongside traffic-clogged roads as soon as 2028.…." Read more Hmmmm… Wow! PRT is back! I should have kept the faith! Alain

Cruise continues to burn GM's cash as robotaxis expand to daylight hours
Andrew Hawkins, April 25, "Cruise, the autonomous vehicle division of General Motors, is now operating a "small" fleet of driverless robotaxis in San Francisco during daylight hours for the first time. The news comes as Cruise continues to operate in the red, losing $561 million in the first quarter of 2023.
The company earned just $30 million in revenue for GM, though most of that money comes from interest and other non-operating sources. Cruise, which operates robotaxis in San Francisco, Phoenix, and Austin, says it remains on track to hit $1 billion in revenue by 2025 and $50 billion by 2030.
Cruise CEO Kyle Vogt said the company expanded its driverless fleet size by 86 percent, from 130 to 242 "concurrently operating AVs." The vehicles have since passed the 1.5 million miles mark and regularly conduct 1,000 driverless trips with passengers each day, Vogt added…." Read more Hmmmm…..
It is great that Cruise is going 24/7 in SF. I always applauded them for providing high-quality, affordable mobility at night, when SF's public transport system suspends its mobility obligation. I hope that it operates during the day in the many places where Muni has found itself incapable of providing even bare-bones mobility services.

I'd prefer to characterize the $561M as GM's necessary investment to go from a concept to a scaled deployment that is expected to deliver enormous societal and corporate value. No one suggested that this evolution was going to be cheap or instantaneous. Essentially all businesses that achieve successful scale require substantial investments. Ford threw in the towel and has no chance of enjoying the benefits of scale. Lyft may well follow in Argo's footsteps (see next article.) Just a fact of life for businesses.
Alain
J. Bursztynsky, April 27, "Lyft said Thursday it was laying off 1,072 employees, about 26% of the total staff.
David Risher, who took over as CEO earlier this month, said last week that the company would reduce a number of its workforce on Thursday in an effort to be a "faster, flatter company." Lyft is also cutting 250 open roles.
The cuts were expected to hit roughly 30% of the workforce. It's unclear which teams were impacted. A Lyft spokesman referred Fast Company to its 8-K filing.
The U.S.-based rideshare company has struggled to stay competitive against Uber, which has taken a growing percentage of the market share following the COVID-19 pandemic. Lyft has maintained its focus on North American rideshare operations, while Uber has built out a robust food and goods delivery service in addition to its international business. …" Read more Hmmmm….. What a shame. However, focusing on ride-hailing in the US & Canada is a good thing – driver needs are rather homogeneous as opposed to the non-trivial localization challenges of relying on gig workers to deliver one's value proposition. In the end, using human labor to deliver high-quality mobility safely and reliably is neither easy nor inexpensive. That's why I continue to try to find Operational Design Domains (ODDs) where automation can deliver high-quality mobility safely and reliably. The expectation is that such ODDs that also have a sufficiently large Total Addressable Market of daily personTrips such that customer demand can be captured by a delivery of a Level-of-service that achieves a vehicle productivity of about 100 personTrips per day. The achievement of such a productivity level implies that pricing of that service can be so inexpensive such that demand is very inelastic to price (Demand is way more about level-of-service than price) such that the fare is more than fair to the customer as is the profitability of the service provider.
Unfortunately, neither Lyft, Uber, Didi or any other ride-hailing entity can scale to remain viable because the most fundamental cost element is the gig worker delivering the service whose marginal cost (cost of the next gig worker – the last gig worker) is positive and greater than the sum of all other marginal cost savings. The basic problem is that scale leads to higher unit costs in traditional ride-hailing services, which is one definition of a failed business model. Alain

What's New in Tesla's Latest Impact Report + Shareholder Meeting, China Numbers, GM
R. Maurer, Jan 10, "➤ New insight from Tesla's latest Impact Report ➤ Full report: https://www.tesla.com/ns_videos/2022-… ➤ Highlight report: https://www.tesla.com/ns_videos/2022-… ➤ Tesla begins sending out shareholder meeting invites ➤ Weekly China insured vehicle numbers ➤ Tesla reportedly begins opening Superchargers in China ➤ Tesla Semi update ➤ FSD Beta comments ➤ GM plans to end Chevy Bolt production…." Read more Hmmmm….. Always enormously informative. You really should read the full version of Tesla's Impact Report. Alain

Tesla wins bellwether trial over Autopilot car crash
Ab. Roy, April 22, "A California state court jury on Friday handed Tesla Inc. a sweeping win, finding the electric vehicle maker's Autopilot feature did not fail in what appeared to be the first trial related to a crash involving the partially automated driving software. …
Los Angeles resident Justine Hsu sued in 2020, saying her Tesla Model S swerved into a curb while on Autopilot, and an airbag was deployed "so violently it fractured Plaintiff's jaw, knocked out teeth, and caused nerve damage to her face." She alleged defects in the design of Autopilot and the airbag, and sought more than $3 million in damages.
Tesla denied liability for the accident and said in a court filing that Hsu used Autopilot on city streets, despite a user manual warning against doing so.
In Los Angeles Superior Court on Friday, the jury awarded Hsu zero damages. It also found that the airbag did not fail to perform safely, and that Tesla did not intentionally fail to disclose facts…. " Read more Hmmmm….. Interesting! Alain

Tesla says Elon Musk's statements on self-driving 'might have been deep fakes' in bizarre defense
F. Lambert, April 27, "Tesla has decided to use a bizarre defense in a lawsuit brought by the family of a Tesla owner who died in an accident while using Autopilot a few years ago.
The automaker claimed that CEO Elon Musk shouldn't be made available to explain some of his statements on self-driving because some of the public comments might have been "deep fakes."
The lawsuit revolves around the death of Walter Huang, an Apple engineer who died in his Tesla Model X while driving to work in 2018.
As we previously reported, the Model X was driving on Autopilot when it entered the median of a ramp on the highway as if it was a lane and hit a barrier about 150 meters after going into the median….
NHTSA investigated the accident and confirmed that the vehicle was using Autopilot at the time of the crash, but it blamed the driver, who was playing a video game on his phone at the time of the accident, according to the phone data, and on the lack of crash attenuator.
Tesla asks drivers always to pay attention and be ready to take control when using Autopilot…. " Read more Hmmmm….. Surprising that CADoT is not being sued for failing to replace the arrestor in a timely fashion, and/or failing to properly crosshatch the area between the diverging lane lines. Alain

Chinese Tesla Rival BYD Says Self-Driving Cars "Basically Impossible"
J. Westbrook, April 24, "BYD, the Chinese automaker that brought you the jumping active suspension sports car a couple of weeks ago, is not all show; it's also one of the leading EV manufacturers in China just behind Tesla. A year ago, the company announced a partnership with Nvidia's Hyperion self-driving technology, which is the same tech used by Jaguar, Polestar, Volvo, Mercedes, Lucid, and a bunch of Chinese manufacturers. But now, company reps are saying self-driving technology is still a long way off—if it ever goes mainstream at all…." Read more Hmmmm….. Not surprising that this is their take on vehicle automation. They admit that behind Tesla in EVs. The only way FSD doesn't put them even further behind is if FSD is "basically impossible." Driverless everywhere ("Level 5") is basically impossible – as is anything everywhere.
SmartDrivingCar's definition of "Self-driving" (a really good integration of Advanced Driver Assistance (ADAS) and Automated Emergency Braking (AEB ) for the purpose of delivering safe comfort & convenience to the drive) is essentially there with FSD and GM's UltraCruise , and offerings from other OEMS. Alain

Driverless Waymo car gets stuck on Roosevelt Street, blocking traffic
GJ. Burton, April 26, "A Waymo driverless car stopped for no apparent reason in the middle of Roosevelt Street in downtown Phoenix during Wednesday's morning commute.
At one point, a line of cars waited, before noticing the car had no driver and was headed nowhere. …." Read more Hmmmm….. Another exceeding slow news day in Arizona! Alain
---

MIT Mobility Forum: Spring 2023
Fridays 12:00-13:00 Boston Time Open to the public
Registration: https://mit.zoom.us/meeting/register/tJIoduytqDsiE9ZKHfZ9Mf1hHIzSCx-TxIEq
Hosted by Prof. Jinhua Zhao
***

Save the Date:
6th Annual Princeton SmartDrivingCar Summit:
Monday Evening, May 22 -> Wednesday 5pm, May 24, 2023
***

TRB Automated Transportation Symposium
***
Bridging Transportation Researchers (BTR) Conference
Paper Submission deadline: April 30
August. 9 & 10
On-line Conference
*******************************
https://www.cartsmobility.com/ provided technical support