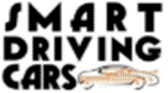 SmartDrivingCar.com/11.20- Ai ai aiii -051923
20th edition of the 11th year of SmartDrivingCars eLetter

Don't Fall for the Hype or Hysteria About ChatGPT. Don't be Complacent, Either.
Chunka Mui, April 28, "If you're trying to decide how to invest in Generative AI and ChatGPT, take special heed of Amara's Law,
We tend to overestimate the effect of a technology in the short run and underestimate the effect in the long run.
This caution is especially warranted for technologies that rocket so quickly from research playthings to media headlines, like ChatGPT.
Don't succumb to the hype or the hysteria. Don't be complacent, either. Instead, before making any big decisions or strategic investments, take time to understand the technology and its applications, implications and limitations from your own organizational and personal context. And to really understand it, remember the observation of Marvin Minsky, the cognitive scientist and cofounder of the MIT AI Laboratory:
You don't really understand something if you only understand it one way…." Read more Hmmmm… Additional good thoughts from Chunka: "We're just a few days past Mother's Day, maybe that's what brought my mind to the phrase "Ai ai aiii…" in response to all the headlines around AI these days. That was something my mom used to say in exasperation when things got a little carried away around my house as a kid.
Don't get me wrong, as someone with a front row seat during earlier up and down eras of AI, I find the recent progress and tools amazing, almost even magical. But, both the hype and hysteria are a bit too breathless. As one eminent AI scientist recently said, "Calm down people. We neither have super powerful AI around the corner, nor the end of the world caused by AI about to come down upon us."
Hence the theme of three of my recent articles, one on AI in general and the others looking more specifically at AI in Health Care and Insurance is the same: Don't panic. Don't be complacent. Instead: think big, start small and learn fast, guided by a robust future history.
Hope you enjoy them. Please like, share and comment if you can. That really helps the bots know to spread the word (and would have made my mom smile).
Cheers, and may every day be a Happy Mother's Day for all the moms in your life." I couldn't agree more. Alain
SmartDrivingCars ZoomCast 318 / PodCast 318
F. Fishkin, May 19, "On episode 318 of Smart Driving Cars: Futurist Chunka Mui says don't fall for the hype on generative AI…but don't be complacent. Plus the Mobileye deal with Porsche, Tesla's driver monitoring, Elon's CNBC interview and headlines from Waymo, Cruise and Lyft. Join Princeton's Alain Kornhauser and co-host Fred Fishkin for the latest.
0:00 open
0:30 Futurist Chunka Mui says don't fall for the hype on generative AI.. and don't be complacent
12:44 Mobileye deal with Porsche
15:30 Tesla makes driver monitoring more strict
22:13 Elon Musk CNBC interview wide ranging
25:16 Tesla robotaxis..coming or not?
27:26 Waymo/Cruise robotaxis to charge in SF
28:45 Brad Templeton piece on robotaxis
36:15 Lyft discontinues shared rides
44:00 Even investors seem bored with autonomous cars
46:00 Army moves forward with autonomous vehicle transport
48:15 EcoMotion Week conference coming in Israel
<![if !vml]>

<![endif]>Mobility 360 | May 22 -> 24
**************

Tesla FSD vs. Waymo, Ford Raises Prices 4x on Blue Cruise, Toyota Continues Toyota-ing
R. Maurer, May 18, "➤ Tesla FSD Beta goes head-to-head with Waymo in Arizona:

• Waymo vs. Tesla F… ➤ Ford dramatically raises prices on Blue Cruise driver assist ➤ Senators push for mandatory radio ➤ More Tesla and India reporting ➤ Tesla brand loyalty ➤ Roadster acceleration teaser ➤ Cyberquad news ➤ Toyota spreads doubt on EVs ➤ Walter Isaacson's biography on Elon Musk ready for release 0:00 Intro / TSLA 0:37 FSD Beta vs. Waymo 4:57 Ford 4x pricing 9:17 Dumb regulation 11:54 India 13:19 Brand loyalty 14:24 Roadster 15:13 Cyberquad 15:54 Toyota 17:54 Musk biography
Read more Hmmmm… One must watch

• Waymo vs. Tesla F… . Waymo is very impressive in its driverless ride of 54 minutes. It had zero disengagements. And cost $43.45 for a 21.5 mile ride ($2/mile). Tesla FSD was claimed to have no disengagements; however, had a safety driver. The cost of the Tesla ride ?? Even @ $100k (including FSD) and 200k lifetime miles, that's $0.50 cap costs and operating cost must be less than $0.25/mile, so outside… $0.75/mile, or less than half! If FSD is really this good today, and is only a $15k uptick on sticker price, then the price ceiling for the Waymo Driver is $15k. If investmentto date in the Waymo Driver is $1.5B, then Waymo will need to sell 100k of them to gain revenue equal to the $1.5 investment (RoI =0), but only if the cost of materials and assembly and sales of the Waymo Driver is zero. If that cost is $13,500 (for the Lidars, radars, processor, software, installation, sales commission.. .) then Waymo will need to sell 1M to have RoI = 0 and then start making $1.5k on each. We don't even want to think about "if that cost is >$13,500". Yipes!
The only hope here may be that this trip is not representative of the real personTrip market for Driverless* and in that real market, the Waymo driver can operate reliably with essentially zero disengagements and FSD can't.
*where the personTrip density of people who would regularly find the Waymo level-of-service superior to all of their travel alternatives had appropriate spatial & temporal distributions such that one could achieve driverless vehicle productivities of roughly 100 personTrips per vehicle per day Alain

Porsche and Mobileye launch SuperVision collaboration
News, May 09, "Mobileye today announced its strategic collaboration with Porsche, one of the world's greatest sports car builders, to provide Mobileye's SuperVision™ premium advanced driver assistance systems in future Porsche production models.
This new effort builds on our strategy of advancing autonomy through evolution, starting from today's eyes-on, hands-on driver assist systems through SuperVision-based systems that enable hands-off operation for identified use cases, leading to eventual eyes-off, hands-off autonomy.
"We are excited to collaborate with Porsche on bringing the next generation of driving technology to customers worldwide," said Prof. Amnon Shashua, President and CEO of Mobileye. "We share Porsche's goal of improving the driving experience through world-class technological innovation. …" Read more Hmmmm… Continued business opportunities in Advanced Driver Assistance Systems. Alain

Tesla's driver monitoring just got more strict and robust, and it's not just for Autopilot
J. Klender, May 13, " Tesla is making its driver monitoring more strict and robust in an effort to track driver behaviors while the car is in operation, and it will even track the vehicles' operators while it is not operating on Autopilot.
Tesla has utilized a number of strategies in an effort to end distracted driving, and one of the biggest was the introduction of the cabin-facing camera, which will capture things like drivers sleeping by tracking their eye movements. It can also tell when a driver is distracted by a phone.
All of the efforts are tracked by Tesla's cabin-facing camera, which was installed near the rearview mirror on models several years ago. Since then, Tesla has made various improvements to its driver tracking, including stepping up the penalties for distracted driving by disabling the use of Autopilot for those who may be taking advantage of it…" Read more Hmmmm… Interesting. Alain

Lyft Will Discontinue Pooled Rides, Launch New Airport Feature
J. Davalos, May 11, "Lyft Inc. is officially discontinuing shared rides, the latest change the ride-hailing company's new chief executive officer is making in a bid to revamp the platform to compete with Uber Technologies Inc.
"The problem with shared trips is that they take people out of their way," David Risher said in an interview Thursday. "At some point you have to pay attention to what your customers want."
It's one of a slate of product changes Risher is making since taking over as CEO in April and marks the end of a feature that came to define the ride-hailing industry. San Francisco-based Lyft was the first to launch shared rides in 2014 and Uber later followed with Uber Pool…." Read more Hmmmm… I sure hope everyone will stop calling their service ride-sharing. It is NOT. Also, why are they permitted to use HOV lanes? Those lanes are for cars carrying ride-sharers. They are being rewarded for taking one or more cars off the road because the two or more people in the car would be in two or more cars had they not been ride sharing. That is NOT the case in Lyft /Uber. NO cars are being left at home. They should be fined for using HOV lanes! Alain

Even Investors Seem Bored of Autonomous Cars
S. DaSilva, May 5, "The past few years have been an interesting time for the intersection of cars, robotics, and AI. It seems every company that built its brand on any of the three has been trying to develop that perfect merger—an autonomous, self-controlled car. Yet here we are, in 2023, without a single competent entrant on the market. Now, even the money is drying up, leaving only the diehards left…. " Read more Hmmmm… As they well should be. None has a near-term business plan that is disruptive. The value proposition central to plans is "safety". Unfortunately, that is not a disruptive pitch…. All are struggling to be "as safe as" the way travelers travel today; so no disruption there. Few customers are repeat customers, so customer acquisition costs are enormous, and vehicle productivity in serving rides is totally unimpressive. How much money does one of these services need to make on the one ride they serve of the Tesla owner who lives in Santa Monica where they are trying to convince themselves that their AV is safe enough to provide driverless rides? Investments require business cases. No business case, no investment. Especially when money costs money. Alain

Court records reveal new details on Tesla Model Y that plunged off 250-foot cliff
S. Alvarez, May 18, "Neha Patel, the wife of Dharmesh Patel, the man behind the wheel of a Model Y that fell off a 250-foot cliff at Devil's Slide, CA, has alleged that her husband intentionally drove their Tesla off a cliff. The details were revealed in court records that were recently made public.
Dharmesh Patel, a Pasadena-based radiologist, currently faces three counts of attempted murder. A three-page court affidavit released Tuesday provided the first public statement from Neha, and it provided new details about the disturbing incident.
On the fateful day of January 2nd, the Patel family was on a drive along the coastline of San Mateo County when Dharmesh drove the family's Model Y off a cliff at Devil's Slide, as per authorities. The family survived, despite the vehicle plunging 250 feet off a cliff. Authorities have described the accident as a small miracle…." Read more Hmmmm… FYI. Alain

Tesla Robotaxi? Unlikely To Happen
M. McGrath, May 18, "Tesla, Inc. (NASDAQ:TSLA) CEO Elon Musk is once again making claims about Tesla robotaxi, an autonomous ride-hailing service. He envisions a large fleet of Teslas owned by individuals and Tesla itself, operating on the Tesla Network. He believes this could launch by the end of this year or next year.
That won't happen, and I'll explain why.
Musk correctly believes that robotaxis will achieve the lowest cost per mile and will displace ridesharing. He is also correct that this will be a huge market opportunity. I've written about that in previous Seeking Alpha articles, such as here. But, he is incorrect in believing that Tesla can compete in this market.
In the past, Musk made promises about the Tesla robotaxi. He initially stated it would launch in 2020, claiming that Tesla owners could earn $30,000 per year using their vehicles. He repeated the expectations of "next year" in 2021, 2022, and now 2023.
Cathie Wood, CEO of ARK Invest, is also optimistic about Tesla's potential to become one of the largest companies in the world by creating a fleet of autonomous robotaxis. "We think that the robotaxi opportunity, globally, will deliver $8 to $10 trillion in revenue by 2030," she told CNBC, calling it "one of the most important investment opportunities of our lifetimes." I agree; it could be. Much of ARK's research is sound, but not its conclusion that Tesla will lead that market…." Read more Hmmmm… I disagree with the headline. Alain

JUST IN: Army 'Pressing Forward' With Autonomous Vehicle Transport-System, Official Says
J. Luckenbaugh, March 1, " The Army is developing an autonomous driving system that could prove vital to operating tactical vehicles in a contested environment, service officials said March 1.
Formerly known as the Leader-Follower program, the Autonomous Vehicle Transport-System will increase force protection and sustainment throughput of convoy operations, according to a presentation by the service's project manager for force projection Kyle Bruner at the National Defense Industrial Association's Tactical Wheeled Vehicle Conference.
The system will enable "independent maneuver forces to maintain a high operational tempo," the presentation said.
The Army is "pressing forward" with the Autonomous Vehicle Transport-System, said Brig. Gen. Luke Peterson, the Army's program executive officer for combat support and combat service support…." Read more Hmmmm… RRAI just awarded $53.1M RPP-21-01 AUT 22-05 project. Congratulations. Alain

Robotaxi Zone. Can It Replace Your Car?
B. Templeton, May 4, "Waymo has announced a major expansion of its Phoenix service area and modest expansions in San Francisco. It also announced hitting 2 million miles of operation with no safety driver in the car, just shortly after hitting 1 million. The company now covers a large contiguous area of Phoenix, Chandler, Tempe and Scottsdale, including airport service. They are now providing 10,000 trips every week to members of the public. These are all industry-leading numbers in the West…." Read more Hmmmm…Yes, congratulations! These industry-leading values are a proof of technology. What is now needed is a "proof of market". For that, the 10,000 personTrips are going to need to be made every day per 100 vehicles. Alain
---

Smart Mobility to impact our communities, environment and our world
***

Save the Date:
6th Annual Princeton SmartDrivingCar Summit:
Postponed until further notice; stay tubed
***

TRB Automated Transportation Symposium
***
Bridging Transportation Researchers (BTR) Conference
Paper Submission deadline: April 30
August. 9 & 10
On-line Conference
*******************************