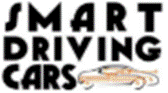 SmartDrivingCar.com/11.21-V2V-052923
21st edition of the 11th year of SmartDrivingCars eLetter

Focus Only on V-2-V Communications to Save Lives
M. Sena, May 28, "Forget roadside units and national access points. They are a huge waste of time and tax payers' money. Any report that claims otherwise is written to justify a pre-determined conclusion. If the European Commission and NHTSA really and truly want to reduce vehicle-related deaths and injuries, they will legislate the fitting of alcohol locks on all cars, trucks and buses; require identification of the driver to prevent vehicles from starting if the driver is not licensed; require the placement of governors on accelerators to prevent vehicles from exceeding the speed limits; and they will require cars to send the basic safety message to other vehicles—but NOT restrict how this should be done…." Read more Hmmmm… Maybe a long time from now when we've figured out how to deal with spam should V2V go beyond good old fashioned turn signals, brake lights, backup lights, headlamp flicks, horns and flashing lights. "NHTSA-type folks" roll their eyes when I've pointed out that express buses in NJ have an extra pair of white taillights that turn on when the accelerator is not depressed to instantly inform trailing drivers that aerodynamic drag may begin to slow down the bus in advance of any brake application.
Which is better than the "No way!" that I get when I suggest that a 4th tail light be placed to indicate that a car is in cruise control so that the trailing driver has a better clue as to what the car ahead is going to do next. The light could be green if the car has intelligent cruise control and is maintaining a safe distance while traveling at less than its desired constant speed. It could turn blue when going at its desired speed and might even turn another color or orientation if it is in "lane-centering" mode and has no intention of changing lanes. A vehicle so equipped could provide these leading indicators to any/all human-driven trailing cars at zero incremental costs and to all driverless cars with a few lines of additional code. Alain
<![if !vml]>

<![endif]>SmartDrivingCars ZoomCast 319 / PodCast 319 w Michael Sena, publisher The Dispatcher
F. Fishkin, May 29, "vehicle to vehicle communication needed? Ford's electric vehicle issues even as it strikes a deal with Tesla. The Model Y becomes a global top seller while Elon Musk's Neuralink wins FDA approval for chip implant trials. The Dispatcher publisher Michael Sena joins Princeton's Alain Kornhauser and co-host Fred Fishkin for those stories and more on episode 319 of Smart Driving Cars.
0:00 open
1:00 vehicle to vehicle communications
21:30 Catalytic converter theft could have been prevented 34:30 The EV energy issue
46:00 Zoox self certification
1:03:23 Guest author in Musings section
1:04:30 Tesla Model Y global sales leader and what to make of Tesla data leak
1:10:25 Neuralink brain computer interface trials coming
1:11:35 Uber adding Waymo vehicles to its app
**************

Massive Partnership, Hardware 4, Cybertruck Interior, Model Y, Data Leak, Neuralink (05.25.23)
R. Maurer, May 18,
➤ Jim Farley and Elon Musk announce major partnership between Ford and Tesla
➤ FSD Hardware 4 starts to roll out to more vehicles
➤ FSD Beta appears internationally
➤ Cybertruck interior photo
➤ Model Y reportedly becomes best-selling car in the world
➤ Report on leaked Tesla safety data
➤ Giga Berlin update
➤ Neuralink receives approval for human trials
0:00 Intro / TSLA 0:40 Tesla / Ford announcement 6:45 Hardware 4 8:03 FSD Beta testing 9:04 Cybertruck interior 10:57 Model Y best-selling car 12:48 Tesla data leak 17:36 Giga Berlin update 18:04 Neuralink Read more Hmmmm… Ford partnership is impressive! Alain

Waymo gets publicly flogged at latest San Francisco supervisors meeting
J. Bota, May 25, " A fight over Waymo's present and future reached an unexpected fever pitch Tuesday, when San Francisco supervisors voted against an already-approved garage for Waymo employees in the city.
San Francisco's Board of Supervisors voted unanimously Tuesday (with the exception of District 7 Supervisor Myrna Melgar, who was absent) to reject a conditional use authorization from the city's Planning Commission that would convert industrial space into parking spaces for Waymo staff.
But it wasn't just a narrow, technical dispute over parking. The hourlong debate seemed to capture ongoing frustrations residents have regarding self-driving vehicles' operations around San Francisco, as well as the anxiety workers have that autonomous vehicles and artificial intelligence at large could one day replace entire industries. Teamsters representatives, the head of the firefighters' union and the supervisors seemingly stood on one side, while Waymo, the Planning Department and the space's owners stood on the other…." Read more Hmmmm… What a terrible decision it was for Waymo (and GM/Cruise) to go into San Francisco to do a "proof of market". It might have been OK as a "proof of technology" since it has hills, trolley tracks, and the world's curviest road; however as a "proof of market" it is a total train wreck (as is Chandler). The early adopters in both places are "one and done"s after the selfie aspect of the value chain dissipates and one is left with a level-of-service that is worse than Uber/Lyft, especially to the airport ride-hailing crowd and way worse than the Black Cars and Limos patrons of Silicon Valley Movers & Shakers. Affordability, even making it free, is an insufficient enticement in these markets to capture legions of recurring customers.
Such legions of loyal customers do exist in the Trenton New Jerseys of this world, where household auto ownership is very low. These are the places where driverless mobility should focus its proof of market initiatives. Had Waymo focused its efforts on Trenton, it would have a multitude of customers that would be clamoring for expanded service and happily paying a fare that would more than covered marginal costs. Alain

TEAMSTERS HALT WAYMO IN SAN FRANCISCO
T. Delorio, May 25, "A zoning appeal victory for the Teamsters Union has effectively stopped the expansion of autonomous (AV) carmaker Waymo following a unanimous vote by the San Francisco Board of Supervisors. The board agreed with the union's claim that the company had not been forthright in its application to alter the use of a large distribution center in the city's industrial are
"AV companies such as Waymo threaten the livelihood of Teamster members who are employed in the expanding area of parcel delivery," said Tony Delorio, Teamsters Local 665 Secretary-Treasurer. "Waymo's model is to eliminate working package car drivers entirely, and the work that remains would be relegated to minimum-wage sorting jobs. Their race-to-the-bottom plan was stopped with this vote."…. " Read more Hmmmm… Ouch!! This is more on the above. Now that Waymo is forced to pivot, maybe they'll return my calls and come to New Jersey. Alain
<![if !vml]>

<![endif]> Greener, smarter, safer: Ecomotion 2023 in Israel showcases cars of the future
B. Zanini, May 24, "srael's yearly technology and mobility fair Ecomotion 2023 is taking place this week, showcasing innovative technologies for the vehicles of the future.
From dancing robots and self-driving cars, to facial sensors that prevent accidents, and even portable devices that turn regular bikes into electric ones on the spot, this year's Ecomotion Fair in Tel Aviv brought together hundreds of companies, startups, and investors from across Israel to showcase the latest tech and innovations, all working to create the car of the future: greener, smarter, and safer. …" Read more Hmmmm… Since I was forced to postpone my 6th Summit, I pivoted and had the great pleasure of attending Ecomotion 2023. Met many very interesting start-ups, but as you might guess I remain amazed that "affordability" is not a "car of the future" attribute sitting aside, if not over-arching, a desire for making "greener, smarter, safer" our current form of high-quality mobility, the personal car.
Many people in the US and Israel can't afford the quality-of-life enhancements that are naturally derived from a conventional car's mobility attributes. The making those attributes available affordably as well as "greener, smarter, safer" would be a most worthwhile innovation. Alain

Tesla Model Y is now the world's best-selling car, first EV to do so
F. Lambert, May 25, The Tesla Model Y was the world's best-selling car in Q1 2023, marking the first time ever that an EV has achieved this feat, according to industry analyst JATO Dynamics.
Model Y sales have been growing around the world for the last few years, putting the car on the trajectory to become the world's best-selling vehicle. The feat was first predicted even before the car came to market, as Tesla thought the car could see up to a million units of demand per year…. " Read more Hmmmm… Talk about a company that is on a very different trajectory than Waymo. Customers are buying Ys. That's a "proof of market"! Alain

Huge Tesla data leak reportedly reveals thousands of safety complaints. 4 things to know
R. Mitchell, May 26, "How bad is Tesla Autopilot's safety problem? According to thousands of complaints allegedly from Tesla customers in the U.S. and around the world, pretty bad.
A huge data dump based on a whistleblower's leak of internal Tesla documents shows that problems with Tesla's automated driving technology may be far more common than media reports and regulators have let on, according to the German newspaper Handelsblatt, which published an article about it Thursday.
The reportedly leaked files add to the troubling anecdotes that have appeared in the media and on social media over the years about Tesla's Autopilot and the experimental technology it has branded as Full Self-Driving. They spotlight Tesla's attempts to keep safety complaints secret and what appears to be a strategy to limit customer communications that might end up in lawsuits. Tesla Chief Executive Elon Musk did not respond to a request from The Times for comment.
Here are four of the biggest takeaways from the article about the leak…." Read more Hmmmm… This is all good. Having data about real crashes can fundamentally lead to safer cars. A serious problem to date has been that vastly insufficient data has been captured about real car crashes. With the advent of advanced driver assistance and completely driverless cars, crash sensed and recorded. It is absolutely necessary that these data be archived and made public so that all manufacturers can improve the safety of their design. Our biggest problem is that we don't know what we don't know. Capturing and making public the data leading up to and through a crash is necessary so that we can all learn root causes and all work to not have that crash happen again..
To increase the dissemination of that information, NHTSA should consider some sort of indemnification if data about a crash is released for everyone's benefit. Such safety data should NOT be hidden or kept private awaiting others to, unfortunately, experience the same fate. Alain

Uber teams up with Waymo to add robotaxis to its app
Andre Hawkins, May 23, "Waymo's robotaxis will be available to hail for rides and food delivery on Uber's app in Phoenix later this year, the result of a new partnership that the two former rivals announced today.
A "set number" of Waymo vehicles will be available to Uber riders and Uber Eats delivery customers in Phoenix, where the Alphabet company recently doubled its service area to 180 square miles. The partnership was described as "multi-year," with the goal of bringing together "Waymo's world-leading autonomous driving technology with the massive scale of Uber's ridesharing and delivery networks."… " Read more Hmmmm… Wow! How much cheaper is the Waymo option going to be on the Uber app? Would also love to understand the revenue share. Does Waymo simply get what is left over after Uber gets the share that they get so that they are indifferent as to the choice Waymo, UberX or UberBlack (or whatever they call it)? It will be interesting to watch the surge pricing on Waymos. Hopefully, Phoenix has some consumer protection more than "buyer beware" that will provide some visibility into the Uber/Waymo pricing practices. Maybe not?!? Alain

The FDA will apparently let Elon Musk put a computer in a human's brain
S. Hollister, May 25, "Elon Musk's brain-computer interface company Neuralink says it has received Food and Drug Administration (FDA) approval to launch its first in-human clinical study. If this is true, it means that actual humans could be getting a device from Neuralink implanted in their heads.
The news follows Elon Musk's November claim that Neuralink was about six months away from its first human trial — which suggests it's the rare Musk promise that's actually coming true on time. The announcement of a future human trial isn't nearly as much of a milestone as the results of that trial. But this isn't just any trial. This represents Elon Musk, of all people, getting to attach a device to a human brain…." Read more Hmmmm… Wow! Next thing we'll read is that Twitter is profitable. Alain
---

Save the Date:
6th Annual Princeton SmartDrivingCar Summit:
Postponed until further notice; stay tuned
***

TRB Automated Transportation Symposium
***
Bridging Transportation Researchers (BTR) Conference
Paper Submission deadline: April 30
August. 9 & 10