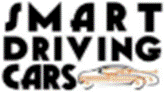 SmartDrivingCar.com/11.22-AEB-060223
22nd edition of the 11th year of SmartDrivingCars eLetter
<![if !vml]>

<![endif]>NHTSA Proposes Automatic Emergency Braking Requirements for New Vehicles
Press release, May 31, "The U.S. Department of Transportation's National Highway Traffic Safety Administration today announced a Notice of Proposed Rulemaking that would require automatic emergency braking and pedestrian AEB systems on passenger cars and light trucks. The proposed rule is expected to dramatically reduce crashes associated with pedestrians and rear-end crashes.
NHTSA projects that this proposed rule, if finalized, would save at least 360 lives a year and reduce injuries by at least 24,000 annually. In addition, these AEB systems would result in significant reductions in property damage caused by rear-end crashes. Many crashes would be avoided altogether, while others would be less destructive.
"Today, we take an important step forward to save lives and make our roadways safer for all Americans," U.S. Transportation Secretary Pete Buttigieg said. "Just as lifesaving innovations from previous generations like seat belts and air bags have helped improve safety, requiring automatic emergency braking on cars and trucks would keep all of us safer on our roads." …" Read more Hmmmm… This is substantial and you must read Notice of Proposed Rulemaking which contains the details, especially page 14 (interesting that it states:"… all speeds above 10 km/h (6.2 mph), even if these speeds are above the speeds tested by NHTSA…". Does this mean that If I'm doing x over the speed limit, say 100mph, the system must remain functionable and very rarely suffer from false positives. Fantastic!
Also pay attention to the phase "imminent collision" that is supposed to trigger into action such a system. One must be very precise in the definition of "imminent" (is it really "1.6 seconds to collision" or ???). I might suggest that nothing is imminent. There is a physical process that evolves over time from a state in which everything in "hunk-dory" to a time when one is between the "rock & hard place". Maybe the Advance Driver Assistance System (ADAS, intelligent cruise control, et al) should be communicating with the AEB so as to avoid, as much as possible, ever getting to that magical "imminent" point. The more that can be done to prepare and begin to do things as one passes through 2.0, 1.9, 1.8, 1.7, 1,65, 1.625, … so as to raise back up the time to collision to 1.65, 1.7, 1.8, 1.9. 2.0, .. infinity, the better!
If this is done well, the driver may not even be aware that it is happening. Then: No complaints! No taking the car back to the dealer and claiming it is a lemon! No or greatly reduced "false imminent train wrecks" (especially when traveling at high speeds!!!). Doing this well delivers enormous value to the driver and society!
Here is what Neal Boudette of the NY Times and Andrew Hawkins of Verge wrote about this. Alain
<![if !vml]>

<![endif]> SmartDrivingCars ZoomCast 320 / PodCast 320 w Roger Lanctot, Director, Automotive Connected Mobility, Global Automotive Practice @ TechInsights
F. Fishkin, June 2, "NHTSA begins the rule process to require automatic emergency braking that works even at highway speeds. That and more on episode 320 of Smart Driving Cars. Guest Roger Lanctot, director Automotive Connect Mobility, Global Automotive Practice at TechInsights joins Princeton's Alain Kornhauser and co-host Fred Fishkin.
0:00 open
00:53 NHTSA proposing rule requiring automatic emergency braking for passenger cars and light trucks
39:20 NHTSA remains without a confirmed administrator
42:35 NHTSA criticized for moving too slowly in Inspector General report
50:29 NHTSA ends investigation of Tesla in vehicle gaming and value of over the air updates
1:00:40 Takeaways from conference in Israel
1:09:45 ARS Technica piece The Death of Self Driving Cars has Been Greatly Exxagerated -Alex Roy
1:13:26 Einride to deploy in UAE
1:17:19 The best market for autonomous technology
**************

Trial of Tesla autopilot suit continued till next August
Staff, May 31, "… The plaintiffs claim the vehicle did not apply its "emergency braking" and that it was unable to detect the four vehicles, six people and the police dog fully stopped in the lane of traffic. They further claim the driver of the Tesla had consumed alcohol at Pappasito's and was intoxicated. …" Read more Hmmmm… Again, ADAS/"AutoPilot" and AEB must coordinate and "talk" with each other…. Had the driver not been intoxicated and able to pay attention, then no misbehavior; no crash. Given the mis-behavior, then autoPilot should have started to slow down the car and maybe even stopped in time and, if not, the AEB should have "easily" prevented the crash. Q.E.D.! Alain

The "death of self-driving cars" has been greatly exaggerated
T. Lee, June, 1. " ……Alex Roy has had a colorful career. He has been a rally racer and a journalist. He joined Argo AI in 2019 and stayed until it was shut down last year. Roy now lives in the Phoenix area doing consulting work related to self-driving cars. He also hosts a podcast about the self-driving sector.
In short, Roy knows a lot about cars in general and self-driving cars in particular. And he has nothing but good things to say about Waymo's driverless taxi service in the Phoenix area.
"I've now taken several Waymo rides, and they're exceptionally good," Roy told me.
When I talked to Roy last Thursday, he had just taken a Waymo ride from the Phoenix airport to his home in Scottsdale. Technically, Waymo cars don't pick people up at the airport—airport pickup areas are still too chaotic for that—but they do the next best thing, serving two stops along the airport's fast and free Sky Train.… " Read more Hmmmm… Well, Alex is a credible "proof of technology", but is he as credible "proof of market"? Assume Waymo's invested $XB in Waymo, expects a Y% RoI and makes $P per airport ride. Then the number of Alex Rides that it needs to capture per year (ARpY = ($XB * Y%)/(100*$P). Putting in some "nominal" values can give ARpY = (3E09 * E01)/(E02 *E01) = 3E07 = 30,000,000 rides. Since flying average group size is roughly 2 persons per group, but two rides are needed per group, 30M rides serves roughly 30M air passengers. In the US there are roughly 600M air trips per day, so that capturing 5% of air trip, earning $10/trip delivers a 10% return on $3B invested. Business trips are about 12% of air travel and have group sizes approaching 1.0, so capturing 25% of AlexTrips to from airports could, by itself, return 10% annually on a $3B investment. Maybe.
Also, welcome back Tim. Nice having you reporting on this topic again. Alain
<![if !vml]>

<![endif]> Driverless trucks on California highways? Legislators don't trust the DMV to ensure safety
R. Mitchell, June, 1. " When Teslas are in self-driving mode, they've been recorded crossing into oncoming traffic and hitting parked cars. But what would happen if an 80,000-pound, 18-wheel driverless truck suddenly went off the rails?
That's an experiment some California legislators aren't ready to run. They argue that the state Department of Motor Vehicles has so badly mishandled the driverless car industry that it can't be trusted to oversee big rigs barreling down the highways autonomously.
AB 316 — which would wrest control of driverless truck testing and deployment from the DMV and require human drivers in the cab for at least five years while a safety record is collected — passed in the Assembly on Wednesday. The bill now goes to the state Senate and if passed will head to Gov. Gavin Newsom for his signature..… " Read more Hmmmm… California is now playing hard ball. On one hand five years is a long time. On the other, it might be argued that Waymo's been testing driverless cars on California roads since 2009?, 2014?, certainly since 2017! So, they've done way more than 5 years with a safety driver. However, Waymo has almost infinitely deep pockets to do this. Does anyone else??
I've argued that the folks focused on eventually getting to the economic benefit of "driverless trucks" should first focus on ADAS that really improves the quality-of-work-place from long-, and short-, haul professional drivers. Capture the "OSHA value" of the technology that makes driving a much more desirable and safe occupation. Capture the RoI of that improvement (lower medical and insurance claims, happier and more productive workforce and less turnover in workforce) over way more than five years. Deliver value, make money for 5 or more years and then evolve naturally into markets where "everyone's happy to not have human drivers. Jumping too quickly into this quagmire is not going to be pretty. Especially when ADAS has an attractive RoI that delivers tangible value to professional driver "today". Alain

Tesla Tops Auto Rating Despite Arbitrary Faults, Model Y Dominating Norway, Pricing Discussion
R. Maurer, June 1,
➤ Tesla rated as number one global automaker in ICCT research report
➤ Tesla publishes conflict minerals report
➤ Elon Musk returns from China
➤ Tesla adjusts inventory discounts as some levels increase
➤ Report on Tesla and India discussions
➤ Model Y dominates Norway market
➤ Giga Texas satellite view
➤ BYD delivers strong sales in May
Read more Hmmmm… At least one report rates Tesla #1 Alain

Einride Electric Autonomous Truck Company To Partner With UAE
S. Loveday, June 2, "Autonomous electric freight company Einride will officially partner with the United Arab Emirates (UAE) Ministry of Energy and Infrastructure (MOEI) to bring its dreams to reality. The two signed a memorandum of understanding regarding future plans and goals.
Einride aims to get its fully electric and autonomous fleets out changing the world and grabbing our attention. It will work with the UAE to deploy them over a 550-kilometer area. According to Electrek, the trucking company has been around for seven years and made many transitions, expansions, and moves during that time. For this reason, it's not a surprise it's now looking to the UAE….
The memorandum of understanding shows that Einride aims to include a whopping 2,000 electric trucks in the program, in addition to 200 autonomous trucks. To top it off, the company will launch eight EV charging stations in the area, with a total of 500 individual charging points…." Read more Hmmmm… OK, this sounds more like an Electric pivot than an Autonomous Truck play in what I assume is a 550 square(?) km area. Alain

Remote driver car rental service launches in Milton Keynes
S. Loveday, June 2, "…Customers can hire the electric cars through an app and although they drive them as normal, the vehicles are delivered by a remote operator to any location within a four-mile (6.4km) radius of Milton Keynes city centre.
When the rental period expires, the operator resumes control and brings the vehicle back to base.…." Read more Hmmmm… OK, so in 18 months… the safety driver can hopefully be removed from the delivery process of a vehicle that the customer will need to drive. OK, but please read all the terms, conditions and fine print before one gets too excited here. Seems like a big investment for little gain. What is the value proposition here? Safety? Affordability? High-Quality? Science? "Look Ma! No hands!? What??? Alain

Tesla surprises by gaining full $7,500 tax credit on cheapest Model 3, now starts at $30,000
F. Lambert, June 2, " Tesla surprises the market by confirming that buyers of its cheapest Model 3 now have access to the full $7,500 federal tax credit for electric vehicles instead of the previous $3,750.
It's unclear how they achieved that, but it does bring the price of the Model 3 down to ~$30,000 for those who can take advantage of the tax credit.…. " Read more Hmmmm… Does this mean that FSD in those cars is a 50% uptick to the base car? Alain

Jaguar recalls all I-Pace EVs over battery fire risk, a year after we warned them about it
F. Lambert, June 2, " Jaguar announced that it is recalling all I-Pace electric vehicles in the US over a battery fire risk. The recall comes a year after we warned Jaguar about the issue.
Last summer, we released a report highlighting our suspicion that Jaguar might have a battery problem similar to the Chevy Bolt EV in its I-Pace.
In the report, we described four separate battery fires that had similar conditions as the battery fires that led to the Chevy Bolt EV recall.
Considering the I-Pace is a fairly low-volume car, we noted that the four fires were even more statistically significant than the dozen of Bolt EV fires. On top of that, Jaguar also used battery cells from LG Energy, which were identified as the source of the problem in the case of the Bolt EV…. " Read more Hmmmm… Does this mean that all Waymo Ones are being recalled? What a train wreck! Alain
---

Save the Date:
6th Annual Princeton SmartDrivingCar Summit:
Postponed until further notice; stay tuned
***

TRB Automated Transportation Symposium
***
Bridging Transportation Researchers (BTR) Conference
Paper Submission deadline: April 30
August. 9 & 10