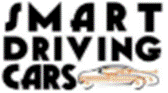 SmartDrivingCar.com/11.24­-Bryce-062123
24th edition of the 11th year of SmartDrivingCars eLetter

A Driverless Contest for Mid-Size Cities
K. Pyle, June 14, "A benefit of travel is the random conversations with strangers that cause one to look at the world in a slightly different way. For instance, standing in the airport security line this week, a lady from Little Rock, AR explained that Uber and Lyft no longer serve the hometown of the Bill Clinton Presidential Library.
[Fact check, according to its website, Lyft and Uber, as well as other local providers serve the Clinton National Airport.]
She said their apps indicated that their respective services were not available. She believes this happened as a result of the pandemic.
[Fact check; Perhaps there still is a dearth of drivers as reported in 2021.]
She described the taxi service in the Little Rock area as "awful". It takes an hour and a half to get one. She also doesn't feel safe in a taxi especially compared to Uber/Lyft…
If her perception of the limited mobility choices is representative of the population, perhaps Little Rock would be a great use case for a driverless service. I forwarded this question to Princeton Professor Kornhauser and Michele Lee of Cruise for them to ponder and look forward to any feedback they might have (Kornhauser comments about this in the latest SmartDrivingCars podcast).
As background, the three of us serendipitously converged at CES2023 and talked about mobility challenges. In a soundbite from that interview, Lee explains the challenges and opportunities for improving mobility and questions whether she could make the journey to Alain's house. There are glimpses of her entering and securing her wheelchair in the Cruise, driverless Origin vehicle…." Read more Hmmmm… Check out ZoomCast322 below. Be sure to also look at Ken's embedded video with Michelle. Alain
<![if !vml]>

<![endif]> SmartDrivingCars ZoomCast 322 / PodCast 322 w Ken Pyle & Bryce Rasmussen'25 Investigate MOVES-style deployments anywhere in US
F. Fishkin, June 20, "What were the takeaways when a Nissan Leaf owner picks up a Model 3 from a Hertz rental counter? Ken Pyle, managing editor of Viodi, tells us first hand. Plus more on Tesla, Mobileye, Cruise and Waymo and an interactive data visualization demo on mobility demand from Princeton student Bryce Rasmussen. Episode 322 of Smart Driving Cars.
0:00 open
0:50 Ken Pyle…a Nissan Leaf owner…on experience with Tesla Model 3 rental
21:29 Mobility needs unmet in Little Rock, Arkansas?
26:00 Princeton student Bryce Rasmussen demos software he has worked on that can show mobility logistical needs on the fly. A MOVES Interactive Data Visualization.
1:10:33 Mobileye blog post on new taxonomy for automated driving 1:12:24 Brad Templeton Forbes piece.. Is the Personal Self Driving Car for City Streets a False Early Dream?
1:14:03 Fleet News.. Connected and Autonomous Vehicles are Here..but What Does That Mean for Fleets?
1:14:50 More Tesla news.. Supercharger Monitoring System… Hyundai looking at Tesla charging standard.. and Model Y second only to Ford 150 as best selling vehicle overall in U.S.. 1:20:25 Waymo brings customer to Costco..
**************

A viral video of a 'reckless' robotaxi caused an uproar in San Francisco. Police say the internet got it wrong. "Online, people claimed the self-driving vehicle blocked emergency responders. Police say it isn't true."
D. Ingram, June 14, " San Francisco police say a viral video that sparked condemnation of the city's self-driving taxis may have been taken out of context and unfairly ignited a firestorm of controversy around the self-driving vehicles.
The video shows a first responder yelling at a driverless car from the tech startup Cruise to move out of the way because it is blocking emergency vehicles from reaching the scene of a mass shooting. The taxi in the video — with no people inside — defiantly stays put.
The witness who recorded the video said the robotaxi was being reckless, an idea that local media outlets and politicians picked up and ran with as another example of Big Tech's going too far. ..
"The autonomous vehicle did not delay police, fire, or other emergency personnel with our arrival or departure from this scene. Furthermore, it did not interfere with our investigation into the shooting incident," the police department said in an email…. " Read more Hmmmm… No comment needed from me, except I told you so. Alain

Self-Driving Cars Now Zipping Around the Westside
D. Rapp, June 19, "If you've seen driverless cars zipping around the Westside, you're not seeing things—it's Waymo.
Waymo is an autonomous ride-hailing service. It started back in 2009 as Google's self-driving car project and in 2016 became an independent company under Alphabet, Google's parent company. Waymo began offering fully autonomous rides in Phoenix in 2020 and in San Francisco in 2022. Los Angeles is still in the testing phase with no exact public launch date, but you can sign up for the waitlist to be notified when it's available.
I took a test ride around Santa Monica with Sandy Karp, communications manager with Waymo, who ordered a ride through their app. When I hit the "start ride" button on the console in the backseat, a pleasant voice reminded us to buckle up and use the call support button if we needed to speak to an agent. Along with a route overview and dropoff time estimator, there's a music button. Waymo has partnered with iHeart to provide music but riders can connect to their own streaming music services. …" Read more Hmmmm… Waymo continues to do their "proof-of-market" in places where most have their own rides, many in Lambos, and price is not an issue. Yup, if they are successful here, they'll be successful everywhere! Alain

Putting a number to Tesla's new Supercharger-for-all business
C. Shultz, Jun 15, "Morgan Stanley crunched some numbers on Tesla (NASDAQ:TSLA) on Thursday to find it is not hard to see logic in the Austin-based company looking to achieve dominance in being the filling station of the future by opening up the Supercharger network in the U.S. to other automakers. The firm said it is key to factor in the company's vertically integrated capabilities in renewable energy and storage at scale in considering the value of the Tesla (TSLA) Supercharger business.
Analyst Adam Jonas and team started off by asking the question what if Tesla 'made' its own electricity at a near zero marginal cost (and stable), stored on site with stationary batteries? The firm used broad estimates of 8% of all U.S. miles driven being from electric vehicles in 2030, a 20% Supercharging market share, 4 miles/KWh efficiency and revenue charged at $0.32/KWh. Then it ran scenarios valued at 20X FY30 net operating profit after tax discounted at a 9.0% weighted average cost of capital to determine a value of the charging business.
The Morgan Stanley "reasonable case" assumes 10% EV miles penetration, 50% Tesla share of Supercharging and 30% net operating profit after tax margin to lead to a potential net present value of $3 per share for the business…." Read more Hmmmm… I love the way Adam looks at fundamentals. Alain

Is The Personal Self-Driving Car For City Streets A False Early Dream?
B. Templeton, June 19, "Self-driving efforts today focus on particular niches, such as the urban robotaxi, delivery, trucking or freeeway driving. Other than Tesla, most major players don't have a focus on the general personal robocar — a car which consumers will buy, which will drive them door to door on city streets and most other roads. Tesla is very far behind other teams, and barely counts in the minds of many in the industry, thought it gets the most press. A few startups pursue the full robocar dream, but thinking has changed.
In spite of that perceived dream, that is not what the industry is building, or what it is going to release for some time. It may be some time before you can buy a car for yourself with this ability, not just because it's hard, but because it's not where the money is. This has led some people to think that robocars are still very far away, and also to a common perception that the technology is many years behind what people expected. Indeed, some people expected, or at least hoped for, faster timelines, but others did not.. …" Read more Hmmmm… Not only "False Early Dream", just a never ending nightmare. Alain

Rivian Joins Tesla Charging, Huge Tesla Energy Project, Musk Meetings
R. Maurer, June 20," ➤ Rivian announces plans to implement NACS ➤ Hyundai comments on NACS ➤ Huge energy storage project in Australia ➤ Musk to meet with India prime minister ➤ Tesla likely to invest in France: https://twitter.com/dvorahfr/status/1… ➤ Cybertruck reportedly arrives in New Zealand ➤ Tesla Semi update ➤ FSD Beta 11.4.4 release notes ➤ "Elon Mode" ➤ China insured vehicle data ➤ Inventory discounts ➤ Steer by wire patent ➤ Toyota working hard". Read more Hmmmm… And the beat goes on Alain

Driving a Smart Phone
K. Pyle, June 20, " The following are notes from a recent rental of a Tesla Model 3 from Hertz. This is not an in-depth review of either Tesla or Hertz, although there are some ideas on how to improve the rental experience.
It provides first impressions from someone who owns an electric car (a 2015 Nissan Leaf). It may be trite, but a Tesla feels like a computer with a steering wheel. Simply, it is a fun driving experience that, but has a learning curve more like operating a smartphone than a car.
As background, our first choice for a rental car was not Hertz or Tesla. We had a package deal that included airfare and car rental. The downside is that everyone else visiting Atlanta seemed to have that deal and the result was a 2.5-hour car rental line. Time was precious on this weekend trip, so we made the decision to look for a fast alternative.
Fortunately, Hertz Gold came to the rescue as it allowed me to reserve a car while waiting in line at its competitor. Within a few minutes, we were in the car rental garage with a seemingly endless number of Tesla Model 3s from which to choose.
As it turns out, unlike a traditional gasoline-powered vehicle none of the Model 3s were fully charged. We probably poked our heads in five or six Model 3s before we found one with a 91% charge, which was the most charge we could find. ..…. " Read more Hmmmm. Check out ZoomCast 322 to learn directly from Ken 0:50 Ken Pyle…a Nissan Leaf owner…on experience with Tesla Model 3 rental
Alain

Tesla Model Y Second Only To Ford F-150 As Best-Selling Vehicle In US
D. Mihalascu, June 19, "The Tesla Model Y continues its triumphant march through the sales charts.
After ending the first quarter of 2023 as the world's best-selling passenger car, the Model Y has continued its spectacular sales growth in the United States as well.
Data from Experian picked up by Automotive News show that Tesla's best-selling model doubled registrations to 127,541 in the first four months of 2023 over last year. Remarkably, the Model Y was the second most popular vehicle of any kind in the US after only the Ford F-150 pickup truck, which posted almost 240,000 sales during the period…." Read more Hmmmm… Not really news. If you are the #1 selling car, you are, almost by definition, 2nd to the bestselling pick-up. This is America! The only question becomes what happens next year. Does the Lightning divide thus the F-150 gets conquered, or should one combine those two, just to be fair. Oh, but wait… does the Cyber Truck just turn the table? Everything is about to become very interesting.:-) Thank goodness the resuscitation of the Hummer doesn't seem to be going well. Alain

Tesla gives rare and interesting look at its Supercharger monitoring system
F. Lambert, June 19, " Tesla has released a rare and interesting look at its latest Supercharger monitoring system, which will become an important tool for managing an increasingly valuable asset.
Older Tesla owners will remember the days when the automaker was operating Supercharger monitoring systems on screens at a select few stations.
You could see the entire global use and output of the Supercharger network on these screens. They were really interesting, and we used them in our reporting a few times.
Now Tesla has revealed the backend of this monitoring system as part of its series of explanatory videos about some features inside Tesla vehicles:
..…. " Read more Hmmmm. Watch the.video. Alain

Connected and autonomous vehicles are here, but what does that mean for fleets?
K. Jakeman, June 6, "…" Read more Hmmmm… Such a false premise, there can't be any implications on anything, so don't bother reading this click bait. I didn't. Alain
---

Save the Date:
6th Annual Princeton SmartDrivingCar Summit:
Postponed until further notice; stay tuned
***

TRB Automated Transportation Symposium
***
Bridging Transportation Researchers (BTR) Conference
Paper Submission deadline: April 30
August. 9 & 10
On-line Conference
***