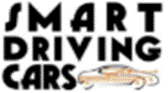 SmartDrivingCar.com/11.29-Han's the Best!-072923
29th edition of the 11th year of SmartDrivingCars eLetter

We Took a San Francisco Cabbie for a Driverless Car Ride. He Had Opinions
H. Li, July 27, "Barry Taranto doesn't feel any immediate threat to his livelihood from the rise of the driverless car. But this long-time San Francisco taxi driver is still angry that they exist.
As a board member of the San Francisco Taxi Workers Alliance, Taranto has been an outspoken critic of Uber and Lyft. But now, he finds himself again besieged by brand-new technology on the road.
"The city is a mess," Taranto said. "Adding these autonomous vehicles is going to cause more congestion."
As part of The Standard's series on the rising trend of driverless cars in San Francisco, we took Taranto on a ride—his first—to see what he thought about the experience.
As part of The Standard's series on the rising trend of driverless cars in San Francisco, we took Taranto on a ride—his first—to see what he thought about the experience. … here we go again, Han is trying to sabotage Waymo & Cruise again. So sad!…
"I'm interested to see how this particular vehicle handles different situations," he told The Standard, "especially during the daytime." …
Amid busy daytime traffic, the ride was a bit challenging, but the small SUV traveled smoothly and slowly through San Francisco's complex topography.
"I've dealt with [passengers] getting upset that you are driving so cautiously that you're stopping at practically every light," Taranto said, criticizing the Waymo's slow speed— most of the time under 30 mph. In San Francisco's dense area, many streets have a 25 to 30 mph legal speed limit. … What does Taranto do to not stop for red lights, go through them? I'm sure he doesn't! He likely works hard to reassure his customer to relax and that they'll be fine! …
However, Taranto admitted to a feeling of extra safety. … Wow! Bingo!!! "Turing Proof-of-Technology" passed by Taranto with an "extra safe"! Wow!!… (my emphasis). " Read more Hmmmm… Never mind! My bad!! Han, you're the best!!! After arranging such a great testimonial, how can the CPUC not vote approval on August 10. Taranto's other challenges are all readily solvable… more Waymos, less wait; recommendations of better routes can easily be incorporated; doing kiosks instead or hailing can vastly improve boarding and alighting by everyone, especially those that have special needs; and, as far as congestion goes, ride sharing and the opportunity to fleet manage the "getting to the next ride and from the end of the last ride" will incur fewer non-rider miles than Taranto, the members of the San Francisco Taxi Worker Alliance and Uber/Lyft drivers can do on their own as they move around rider-empty as they, today, seek their next customers. Han, Thank you!! You arranged THE best testimonial! Alain

<![if !vml]>

<![endif]>SmartDrivingCars ZoomCast 327 / PodCast 327 Han's the Best!
F. Fishkin, July 29, "A SF Taxi Alliance Board member takes a Waymo ride and says he felt extra safe! That's on top on episode 327 of Smart Driving Cars. That plus the latest from Cruise, Tesla, Uber, SpaceX and more. Join Princeton's Alain Kornhauser and co-host Fred Fishkin for the latest in autonomous mobility.
0:00 open
0:37 SF Standard takes Taxi Worker's Alliance Board member for Waymo ride and he says he felt "extra safe"
09:40 Waymo focusing efforts on ride hailing
20:00 Cruise expanding to Nashville and more
21:10 Wired report on legal saga of Uber fatal crash coming to end
28:45 TorqueNews report on Musk confirming Tesla FSD v12 Alpha using new single AI model
33:15 SpaceX Falcon Heavy launch 36:25 GM launching Hands Free Eyes On education program
39:56 The Verge reports driverless car legislation still stuck in neutral
49:03 Alain adds one more pitch for new mobility in NJ"
************

Cruise is bringing its self-driving cars to Nashville
K. Korosec, July 27, "Cruise CEO Kyle Vogt said Thursday it will expand its robotaxi service to Nashville as the GM subsidiary ramps up its commercial operations.
The company's self-driving vehicles will arrive on Nashville streets this week with a robotaxi service to follow.
The announcement is the latest example of Cruise's aggressive push into commercial operations. Cruise will also begin testing in multiple, new cities, according to the company. If the company's careers page provides any hints, it seems Atlanta is one of them.…." Read more Hmmmm… Wow! Cruise is getting closer to New Jersey. Yea!!
I can't believe that you, Craig Philip'75 and Marian Ott'76, got them to come to Nashville and I'm sitting here in Jersey empty handed. I'm so jealous! 😊
Unfortunately, the leading indicators pointing to Atlanta next is not a good turn. Are you, Alan Erara'93, going to also beat me. Now, I'm really jealous and even more empty handed. 😊 😊 Alain

Doubling down on Waymo One
The Waymo Team, July 26, "At Waymo, we're developing a generalizable, fully autonomous Driver – the Waymo Driver – designed to integrate with a variety of vehicle platforms and commercial applications including ride-hailing, trucking, local delivery, and personal car ownership. Given the tremendous momentum and substantial commercial opportunity we're seeing on the ride-hailing front, we've made the decision to focus our efforts and investment on ride-hailing. We're iterating more quickly than ever on our technology by pushing forward state of the art AI/ML, and seeing significant business growth and rider demand in San Francisco, Phoenix, and Los Angeles.
With our decision to focus on ride-hailing, we'll push back the timeline on our commercial and operational efforts on trucking, as well as most of our technical development on that business unit. We'll continue our collaboration with our strategic partner, Daimler Truck North America (DTNA), to advance technical development of an autonomous truck platform. Both our companies share the common goal of improving road safety and efficiency for fleet customers, so we'll follow through with the platform investments we've made to create a redundant chassis to facilitate autonomous trucking. We look forward to continuing to bring together our autonomous tech with DTNA's autonomous-ready Freightliner Cascadia® platform and exploring the potential of future platforms. Our ongoing investment in advancing Waymo Driver capabilities, especially on freeway, will directly translate to trucking and benefit its development efforts.
Our goal is to set our company on a solid path of value creation by focusing on achieving commercial success for our ride-hailing business in the near term. …." Read more Hmmmm… I must have a different perception of ride-hailing than the Waymo decision maker(s).
While pulling up where you are and dropping you right in front of where you want to go is, somewhat, desirable, it comes with baggage and in fact is not a level of service that is delivered anywhere except very low-density locations by Uber/Lyft/Taxi. Stretch Limos, sure! Uber/Lyft/Taxi, not so much! Plus, its aspiration piles on even more unfortunate baggage by being detrimental to casual ride-sharing and unnecessarily making boardings and alightings awkward, dangerous while being a substantial contributor to congestion. All to appeal to the high income end of the market that, in the end will be nothing be "one-and-dones", preferring the personal attention of a human driver over a liDAR/raDAR/schmiDAR/gizmoDAR/blingDAR that seem to adorn many of the visions of autonomous vehicles.
No! "No-driver" provides a road map to ever lower cots/ride. That's the market-disruptive attribute. When fueled with efficient pickup/discharge locations, call them kiosks, they offer a convenient opportunity for casual ride sharing which further reduces cost/ride, all while giving essentially the same level of service that one gets from one, if not both ends ride-hailing to/from airports and other busy place where plain folks need rides to/from.
If Waymo is to have any hope of returning any substantial portion of its sunk investment, it is going to need to be in the "volume rides business" and not the "one&done rides business".
Zippia Research states that Uber, as of 2022 serves 14 million rides/day. But that is world-wide. In US, my guess is half. Throw in Lyft and Taxi to bring "ride-hailing" in US to ~10M personTrips/day on good days; about 1% of the more than 1B non-walking personTrips/day in the USA and not counting the "latent" personTrips that aren't taken because some/many people couldn't get a ride today.
Physically, conventional "ride-hailing" could serve many more personTrips, if its competitive balance wasn't burdened with the need to balance to desires of its supply side, the driver, with the desires of its demand side, the customer. Its Supply-side wants more money and its Demand-side want more affordability. Today's equilibrium gets 1% of the market. The real opportunity of delivering rides without a driver is that the Supply-side money needs fundamentally change from a small initial cost with increasing variable cost With-driver model to a large initial investment cost but a decreasing variable cost of the No-driver model. The With-driver model is great in the beginning, but "runs into a brick wall" where the No-driver model needs very deep pockets to get out of the starting gate, but in the end, if it gets going, becomes unstoppable. It is the opportunity to be affordable and make money that is the disruptive quality of Waymo's and Cruise No-driver technology. Since this is the opportunity, then Waymo & Cruise should focus on ASAP on those for which affordability is important . They'll be the loyal customers who will use then 100, 500, 1,000 time a year as opposed to chasing the few, who do have deep pockets, but who will be "one&done"s because the thing that you can do best.. give safe, high-quality affordable rides,.. isn't important to them.
That's the "Rides Business" and NOT the "Ride-hailing Business". Alain

The Legal Saga of Uber's Fatal Self-Driving Car Crash Is Over
L. Smiley, July 29, "It's been more than five years since an Uber self-driving car struck and killed a woman named Elaine Herzberg as she walked her bicycle across a road in Tempe, Arizona. Herzberg's death instantly turned what had been a philosophical conundrum into a glaringly real, legal one: Who gets blamed for a road fatality in the awkward, liminal era of self-driving cars, when humans are essentially babysitters of imperfect, still-learning AI systems? Is it the company with the erring car? Or the person behind the wheel who should have intervened?
On Friday, we got an answer: It's the person sitting behind the wheel. In an Arizona courtroom, the test operator during the crash, Rafaela Vasquez, the subject of an in-depth WIRED feature last year, pleaded guilty to one count of endangerment and was sentenced to three years of supervised probation, with no time in prison. In Arizona, endangerment is defined as "recklessly endangering another person with a substantial risk of imminent death or physical injury."…
In pretrial filings, Vasquez's attorneys cited the NTSB's findings against Uber: The car failed to identify Herzberg as a pedestrian, and so failed to apply its brakes.." Read more Hmmmm… What??? It's OK to crash into things if they aren't a pedestrian??? The Uber's code saw an across-moving object ahead 6 seconds before it hit it without applying the brakes and, I believe, operating at a speed where a normal Volvo would have engaged automated emergency braking, but that fail-safe had been explicitly turned off and Arizona feels this person is the most responsible. No one else must plead guilty to anything? Wow! Unbelievable!!
If the "safety driver" is going to held to be the most responsible for the safety of this technology, then the safety driver needs to earn many times what they are paid today; maybe as much as the CEO. This is a warning to all those demonstrations in Arizona, or similar States, that involving safety drivers. You'd better get to driverless very quickly; else, the fair compensation of the safety driver will likely lead you to chapter 11. C'mon On Arizona! Alain

Elon Musk Confirms Tesla FSD v12 Alpha – the Final, Simple & Elegant Approach to Level 4 Autonomy
T. Aregay, July 27, "For years now, Elon Musk has been promising that Tesla is just around the corner from delivering fully autonomous vehicles to the wider public. Musk has been pushing this goalpost by 6 more months for half a decade now.
As a result, and perhaps fairly, Musk has lost a lot of credibility when it comes to his predictions regarding how soon Tesla will reach level 5 autonomy. … "Level 5" is unreachable in finite time. Because it tries to achieve something "everywhere", it is one of these naive asymptotic expectations, like all the other "Vision Zero"s, that can be reached, if ever, only in the limit as "time goes to infinity"… In the years Tesla has been chasing level 5 autonomy, the EV maker has gone through 3 major architectural rewrites of the full self-driving software….
Although this might seem disappointing, Elon Musk has recently announced that Tesla has already found a fundamentally better approach to tackling the FSD problem. Tesla's new approach yet again simplifies the FSD software and unlike FSD Beta ditches the HydraNet and uses a single AI model that handles all aspects of driving.
Musk has explained this new approach saying – raw video data comes in one end and driving decisions out the other. This eliminates the need for manually written codes or stitching together several AI models to handle parts of driving decisions individually. …" Read more Hmmmm… As always, the Devil is in the Details, but the concept/fundamentals are solid. It is the way we work; unfortunately, we are largely clueless about the details about how our brains really work
Having at time "T", video&controlHistory for t < T is certainly a most desirable input. Plus, it is captured continuously by the multitude of Teslas on the road. What is also as readily available is the video&controlHistory for t > T. These data, don't just peek, but view in explicit detail the future for each history of each participant as well as their outcomes but also the ensuing control inputs for t > T of the subject vehicle. Since each of those futures can be classified as good, bad, or indifferent, one can envision a correlation process that could readily learn what's "best" to do from many/"any" history. This has "always" been a hope, unfortunately, this approach involves a "black box" that is totally devoid of any logic as to how a solution is derived. Understanding what is going on in the solution process was why the process to a solution was piecemealed into separate testable pieces. Plus, the compute power to process video wasn't readily available. Maybe with Dojo and the really good before/after data, they've made a break-through. I'd love to know some details. Alain

Hands-Free, Eyes On
Staff, July 28, "Safely deploying hands-free driving
A message from General Motors President Mark Reuss on why a safe approach to self-driving deployment is critical to success.
Advanced driver assistance technology and fully autonomous vehicles are officially no longer the stuff of fiction. They're on our roads today. General Motors pioneered this space in 2017 by launching the world's first truly hands-free driver assistance technology, Super Cruise1. Today, we have parallel paths to get hands-free driving to market for individuals with currently available Super Cruise and soon Ultra Cruise2, while pursuing fully autonomous driving through our work with Cruise.…." Read more Hmmmm… Very nice and very needed! Alain
<![if !supportLists]>
<![endif]>HUGHES JUPITER 3 MISSION
Staff, July 28, "On Friday, July 28 at 11:04 p.m. ET, Falcon Heavy launched the Hughes JUPITER 3 mission to a geosynchronous transfer orbit from Launch Complex 39A (LC-39A) at Kennedy Space Center in Florida.
This was the third launch and landing of these Falcon Heavy side boosters, which previously supported USSF-44 and USSF-67…." Read more Hmmmm… Unbelievably impressive! A must watch. Alain

Tesla Production Resumes? +
Rob Mauer, July 28, "➤ Tesla appears to resume production at Fremont after short downtime ➤ PCE comes in below expectations ➤ Safety response at Giga Texas ➤ Cybertruck line video ➤ NHTSA outlines fuel economy standards proposal ➤ Tesla reportedly continues talks with India ➤ V4 Supercharger installations continue ➤ Tesla updates website, adds demo drives to referral program ➤ Ford talks hybrids…"Read more Hmmmm… Always very informative and Interesting! Alain

Driverless car legislation is still stuck in neutral in the US
Andrew Hawkins, July 27, "At a recent House of Representatives subcommittee hearing on self-driving cars, Rep. Kat Cammack (R-FL) kicked off her five minutes of questions for the panelists with a quick appraisal of the toaster-shaped autonomous shuttle that has puttered around her district in Gainesville, Florida, for the past three years.
"It moves not very fast," Cammack said with a grimace. "So there's a lot of frustrations with it, I'll say that."
That's something that the Gainesville Autonomous Shuttle has in common with Congress: neither seems to be much in a hurry."…" Read more Hmmmm… All of the toasters out there today don't work and there is no need to have lots of them out there because if all they are going to do is putter around they aren't really delivering any value, so the current legislation is just fine, thank you. For those that have passed the Kornhauser "Turing Proof-of-technology" (only two, GM/Cruise & Waymo" have passed, so far and no others focused on giving rides to people seems to be even close to passing) then new legislation is needed because these have the opportunity to scale. There is societal demand for way more vehicles than is permitted under the exemption. The new regulation is simple.. pass the "Turing proof of technology", then you're safe! Go ahead and build as many as you want.
If Rep Cammack experienced a system such as Waymo or Cruise, instead of the wannabes or the dream2bes toaster, she might then be convinced that they are "extra safe" and can envision that they can scale to provide rides to the multitude that need safe, affordable, equitable, sustainable, high-quality rides every day. Toaster shuttles with attendants are an embarrassment. Alain
---
Bridging Transportation Researchers (BTR) Conference
August. 9 & 10
On-line Conference
***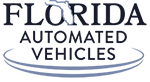 ***
IATR 2023 36th Annual Conference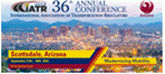 ***

Conference
San Jose, CA
Nov. 30 -> Dec. 1, 2023
********************