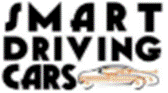 SmartDrivingCar.com/11.30-TampaMOVES-08/07/23
30th edition of the 11th year of SmartDrivingCars eLetter

Tampa adds fleet of Tesla SUVs for new mobility option around city
Andrew Harlan, July 31, "The Tampa Downtown Partnership announced the launch of DASH, a new service featuring Tesla SUVs that will carry folks to 20 different spots around Tampa. The trip will cost just a few dollars, and an official route map will be revealed later in August.
DASH is described as an innovative new option to travel around fast-growing Downtown Tampa. This service will zip passengers through the city with low-cost shared rides between more than 20 different hubs located across Downtown…." Read more Hmmmm… Fantastic!! Tampa becomes the first MOVES-style mobility system in the world to "…zip passengers through the city with low-cost shared rides between more than 20 different hubs located across Downtown…" providing "Safe, Affordable, Equitable, Sustainable, High-quality" rides. Hopefully, Trenton can become the 2nd where We've caledl the Hubs "Kiosks" (or "Hubs" or ??) with a vision to evolve to driverless operation so that the cost to operate the service becomes truly Affordable. 😊 Alain

<![if !vml]>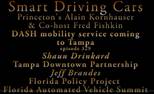 <![endif]> SmartDrivingCars ZoomCast 329 / PodCast 329 w/FL Senator Jeff Brandes & DASH's Shuan Drinkard
F. Fishkin, Aug. 7, "Tampa Downtown Partnership head Shaun Drinkard and Florida Policy Project Founder Jeff Brandes join Princeton's Alain Kornhauser and co-host Fred Fishkin for a look at the new Tampa DASH service that will provide affordable mobility with a Tesla fleet of vehicles. Plus a preview of the Florida AV Summit, the latest headlines on Cruise, Waymo, Tesla, Luminar, NuView and more. Smart Driving Cars 329!
0:00 open
0:25 Tampa to use Tesla Model Ys for new mobility service. Shaun Drinkard Tampa Downtown Partnership.
15:06 former Florida State Senator Jeff Brandes on the Tampa DASH project
18:41 Cathie Wood speaking at up Florida Automated Vehicles Summit
30:00 WSJ headline: America's Most Tech Forward City Has Doubts About Self Driving Cars
32:47 Slate headline: As Cruise Expands to Los Angeles, Self Driving's Breakout Moment Has Arrived
33:29 Brandes on what AV activities are going on now in Florida
36:40 Cruise reaches union agreement with electrical and janitorial workers in San Francisco
37:25 Luminar AI push
40:02 NuView plans space based LiDAR to map earth in 3D
40:35 On the Tesla Front.. Highland production, Pepsi Tesla Semis and Texas Tesla customers are being offered unlimited overnight charging for 25 dollars a mon"
<![if !vml]>

<![endif]> SmartDrivingCars ZoomCast 328 / PodCast 328 w/ Wm. Cariss, Holman Growth Ventures +
Fishkin, Aug. 3, "On episode 328 of Smart Driving Cars, we're at the Holman Emerge conference in NJ focused on start-ups and the future of driving, dealerships and mobility. Guests include Holman CEO Carl Ortell, President Chris Conroy, Homan Growth Ventures CEO Bill Cariss and Spiffy founder Scott Wingo.
0:00 open
0:50 Overview of Holman
1:50 Fleet business expanding in robots, etc.
3:00 role of autonomy and investment in autonomous trucking firm, Gatik
5:44 future of cars, driving, dealerships
9:00 Types of start-ups that are of interest
10:20 Decision to go outside company to find worthwhile technology
11:30 upcoming book from Alain and Michael Sena focused on new mobility
14:00 Continuing reinvention necessary
15:30 Scott Wingo, CEO of Spiffy, app-based mobile auto repair and washing
17:00 What is Spiffy doing that competitors aren't
19:50 Growth of service area and franchising
************

The Intersection of Community Building & Future Mobility at the Culdesac
K. Pyle, Aug. 6, "The defining characteristic of Culdesac Tempe is that it is a car-free neighborhood. Instead of housing cars (parking lots), Culdesac Tempe's focus is on mobility for its residents. Mobility starts with the creation of a walkable neighborhood, but includes the integration of technologies and services that allow people to live without owning a car.
What this means is that there is no parking for the residences of this 17-acre, 760-unit development. As part of the lease agreement, residents agree not to park a car onsite or in the surrounding neighborhood. There is some limited parking for the 16,000 square feet of mixed-use retail space.
The intent of this retail space – which will include a co-working space, a 5,000 square foot grocery store, a two-story gym, a coffee shop, and a restaurant – is to provide amenities within walking distance. There are also stand-alone units that allow residents to extend their space on demand (e.g., guest suites, maker space, podcast studios).
Removing parking frees up space for people. That is, although the density is twice that of the city of San Francisco, it is built around open space. The design takes advantage of the open space by featuring private outdoor entrances for each unit (no hallways that eat up space like a typical apartment building). Additionally, Culdesac CEO/Co-Founder Ryan Johnson indicates that most units will have three sides of natural light….
…Reducing the total cost of living means reducing the cost of mobility, which accounted for an average of $10,961 per household across the U.S. in 2021. That average figure hides the high cost of mobility on lower income households. That is, the lowest income quintile spent the least ($4,273), but faced the largest cost burden with 26.9% of after-tax income going towards transportation spending.
On their website and as detailed in this September 2021 blog post, Culdesac states that all units provide "$3,000 in mobility benefits". These benefits include:… " Read more Hmmmm… Certainly sounds like the right idea. Their Culdesac Tempe states: "…Use unique mobility benefits exclusive to our Culdesac Stay guests of Culdesac to explore Tempe car-free. During your stay, you will have access to 2 Lectric ebikes, free unlimited rides on the Valley Metro light rail, and a $5 credit to Waymo…."
If anyone takes them up on this Waymo promotion, they'll probably also take Waymo home putting the cost of this promo down to $2.50/ride and for the folks that take a 2nd excursion the promo cost to serve those rides is down to $1.25/ride. If Waymo does a really good job serving this customer they may well take many more rides using Waymo during their stay. The promo cost rapidly goes to zero and is zero if not used. Nice promo even for visitors ! …. 😊 Alain
<![if !vml]>

<![endif]> America's Most Tech-Forward City Has Doubts About Self-Driving Cars
M. Babrowsky, Aug. 4, "This city's inhabitants embraced computers, the Internet and cellphones before the rest of the world caught on. They are not so sure about self-driving cars.
Suddenly, orange and white driverless Cruise and Waymo cars seem to be everywhere. Some first responders say they get in the way, and pedestrians fill social media with reports of the cars' antics. They have collided with at least two pets. An anti-car activist group placed orange traffic cones on the hoods of the vehicles, freezing them in place while creating viral videos of the stunt.
San Francisco's reaction is a preview of the challenges Cruise, majority owned by General Motors, and Waymo, part of Google parent Alphabet GOOG -0.18%decrease; red down pointing triangle, will face as they expand to cities across the U.S. Both companies have invested billions in driverless cars, hoping they will become massive businesses, and they still need to win hearts and minds. …" Read more Hmmmm… True! Wrong customers. San Franciscans are way too rich, too entitled and already has plenty of "safe-ride" choices 24/7. High-quality, equitable, sustainable and affordable mobility opportunities that such systems could provide aren't viewed by transit leaders, the WSJ and the pundits as being better for anyone than what they already have What is the market share (% of daily rides ,where the denominator includes rides given by friends & family as well as rides that "drive themselves") served by SF's transit authority? What is the transit authority's public subsidy per ride that they give? What subsidy per ride would be required for Jeff Tumlin to double his market share; is it more than twice today's? Alain

As Cruise Expands To Los Angeles, Self-Driving's Breakout Moment Has Arrived
Alex Kantrowitz, Aug. 04. O'brien, Aug.5, "Cruise is expanding its self-driving car operation to Los Angeles amid a year of explosive growth for autonomous driving.
The company's entry into the second largest city in the U.S., which I'm reporting first here, comes as it's increasing its autonomous rides by 49% per month and already doing more than 10,000 rides per week. In LA, Cruise will begin testing soon and then expand to self-driving ride hailing. It will be the company's eighth city of operation, up from one at the start of this year. And it won't be the last.
"We're not done," Cruise CEO Kyle Vogt told me. "There'll be more this year." …" Read more Hmmmm… I hope not!
We're waiting here in central NJ. Almost out of the box , we can do 10,000 rides per day in a 10 square mile Operational Design Domain focused on providing rides that improve people's lives.
With these initial loyal customers under our belt, the sky is the limit.
Kyle, please put us on the list. Alain

GM's Cruise says it's reached the robotaxi industry's first union agreements
Anna Tong, Aug. 1, "Cruise, General Motors' (GM.N) robotaxi unit, said on Thursday it had signed the driverless car industry's first labor union agreements, a significant milestone as unions and robotaxi firms have historically been at odds.
The company is partnering with two local San Francisco union chapters that represent electrical workers and janitors, the International Brotherhood of Electrical Workers Local 6 and Service Employees International Union Local 87. Reuters could not definitively determine if these are the driverless car industry's first union agreements.
The agreement will employ "dozens" of workers who will construct and staff Cruise's car-charging facilities, the company said.
"Cruise is creating new job opportunities for our members and providing valuable on-site experience for our apprentices," said John Doherty, IBEW Local 6's business manager.. …." Read more Hmmmm… Excellent! Alain

LAZR Stock Alert: Luminar's AI Push Will Revolutionize Self-Driving Cars
S. O'brien, Aug. 5, "For decades, self-driving cars were a popular trope seen only in science fiction movies. Set in the distant future, these films often showed familiar cars that required no drivers. Even as electric vehicles have risen from the fringes to become a global phenomenon, having safe, driverless vehicles on the road has seemed far off. But as the artificial intelligence boom has progressed, companies have shifted focus and resources to the technology that can make autonomous driving safer. Leading the charge is Luminar Technologies (NASDAQ:LAZR), an automotive tech company that is ushering in the driverless era through cutting-edge AI solutions.
It's no secret that AI is changing just about every industry, from office work to manufacturing and shipping. But it is impossible to ignore the changes it is bringing to the automotive industry, allowing companies to build futuristic cars and unlock them with their smartphones.
As part of this transformation, Luminar focuses on making on-road travel safer for everyone by helping automakers integrate driverless technology. It does this through the power of light detection and ranging (LIDAR), a system that sends out pulsed laser beams to determine how far away individual objects are. …." Read more Hmmmm… Doing intelligent AEB well is seemingly non-trivial and does require substantial intelligence in its design. It MUST incur essentially zero false negatives and zero false positives. It has to do both and should be seamlessly integrated with intelligent cruise control. Why are they separate with who knows what hand-off logic/intelligence that invariably behaves like a hot potato.
Plus my pet peeve about the current implementation of (not so) intelligent cruise control… Why does taping the bakes turn it off and throw the hot potato over to the AEB (if one has one) who says " I don't want the braking oversight until we get within 1.6 seconds to collision (0r whatever)… Now that's what you call AS (Artificial Stupidity)!. Whatever… Alain

NuView Aims To Map Earth In 3D Using Satellite Based LiDAR
S. Rangwala, July 31, "Terrestrial LiDAR (Light Detection and Ranging) for 3D imaging has matured tremendously in the last decade, thanks to consumer (mobile phones and computers) and automotive safety and autonomy applications. Over 70 companies are vying for a portion of this $billion market. In the meantime, the technology has progressed for drone and higher altitude aerial 3D imaging for defense and commercial mapping (forest, urban, real estate). Sylvera has developed a LiDAR-machine learning platform that bridges terrestrial, aerial and satellite LiDAR data to map forests for biomass and carbon content, enabling more transparent trading of carbon credits in commodity markets.
Commercial space-based 3D LiDAR imaging has yet to emerge in a big way. Nuview, an Orlando, Florida-based company, aims to disrupt this market. It recently emerged from stealth mode to address the nascent space-based LiDAR mapping market and announced an in-progress $12M Series A funding round led by MaC Venture Capital. Leonardo DiCaprio, an angel investor in companies that focus on sustainability and the environment, is one of the investors in this round.
…." Read more Hmmmm… Very interesting. Alain

New Tesla Highland Rumors, GM's Struggles on Display
Rob Mauer, Aug. 4, "➤ A number of new rumors circulate regarding Tesla Highland production ➤ Apple, Amazon report earnings ➤ China wholesale sales ➤ Fremont tent permit ➤ Tesla advertising update ➤ Cybertruck photos ➤ GM's pricing with Blazer EV suggests deeper struggles" Read more Hmmmm… Always very informative and Interesting! Alain

Pepsico explains how it uses Tesla Semi electric trucks in glimpse of the future of trucking
F. Lambert, Aug. 4, "Pepsico explained how it uses its fleet of Tesla Semi electric trucks in a fascinating video that gives us a glimpse at the future of trucking.
Tesla has only delivered a limited number of its electric semitrucks, and most of them are believed to be in operation in Pepsico's fleet – primarily in its Sacramento facility, which has been completely electrified and is solar-powered.
In a very interesting new video produced by the North American Council for Freight Efficiency (NACFE), Pepsico has explained in detail its use of the Tesla Semi trucks.
" Read more Hmmmm… Watch the video. Very interesting! Alain

Elon Musk says Tesla is now working on 'final piece of the FSD AI puzzle'
F. Lambert, Aug. 2, "Despite his best efforts to stop making predictions about self-driving, the CEO has recently still predicted that Tesla would achieve full autonomy by the end of the year.
For many of us who use Tesla's FSD Beta regularly, it is hard to imagine that Tesla can make the jump from the current state to a level 4 or 5 of autonomy where the automaker would take responsibility for the system and enable drivers to use it without monitoring in just a few months.
But that's what Musk is suggesting – pending regulatory approval, obviously.
On Twitter, the CEO said yesterday that Tesla is now working on the "final piece of the Tesla FSD AI puzzle." He says it is "vehicle control":…"Read more Hmmmm… I'm such a fanboy that I almost believe him. But.. Vehicle control using deepLearning? The physics is so well-known and mostly deterministic. Isn't the "compute constrained" learning "harder" than the >300k lines of C++? Unless DoJo is really phenomenal. I guess it must be. Alain

Tesla Owners: $25/Month In Texas For Overnight Charging (Unlimited)
I. Ali, Aug. 3, "Starting with Texas, Tesla (TSLA) is now expanding its wings as a retail electricity provider.
The electric auto manufacturing and energy company is currently providing cost-effective electricity to its Tesla vehicle owners and Tesla Powerwall (home battery storage) customers.
The most attractive offer Tesla is putting out on the table is the $25/month unlimited overnight vehicle or Powerwall charging.
Tesla customers in Texas can now use the Tesla phone app to check their eligibility for the low flat rate of $25/month for unlimited overnight charging. Tesla calls it the "Tesla Electric Rollout Plan."
According to Tesla's official FAQs, "The Tesla Electric Home Charging Plan is an energy plan exclusively for Tesla vehicle owners to charge their vehicles overnight at home for $25 per month ($0.83/day billed monthly)."
Tesla is providing electricity through sustainable energy sources to its customers who intend to charge their home Powerwalls or Tesla vehicles using Tesla Electric. "Tesla offsets all your energy usage with sustainable Texas sources," the Tesla Electric signup screen asserts.
":…"Read more Hmmmm… Wow! And the beat goes on! Alain

Waymo says Austin, Texas, will be its next robotaxi city
Andrew Hawkins, Aug. 3, "Waymo's fourth robotaxi city will be Austin, Texas. It will be a bit of a homecoming for the Alphabet-owned self-driving company.
Waymo said that it will kick off the process for a commercial robotaxi service in the city later this year. But that doesn't mean passengers can hail one of the company's driverless vehicles quite yet; Waymo's playbook is to start with manual testing, following by supervised testing, fully autonomous driving, and then, eventually, passenger services. The company has been testing its vehicles on the streets of Austin since March, laying the groundwork for the eventual launch of a commercial ridehailing service.
But the company's history with the city stretches all the way back to October 2015, when Waymo gave a 10-minute ride to a blind man named Steve Mahan in its prototype Firefly vehicle, which lacked a steering wheel and pedals. The company also kept an office in the city until November 2019, when it abruptly shut it down.":…"Read more Hmmmm… OK. Not surprising! Why not. Alain
---
Bridging Transportation Researchers (BTR) Conference
August. 9 & 10
On-line Conference
***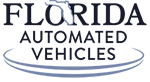 ***
IATR 2023 36th Annual Conference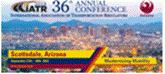 ***

Conference
San Jose, CA
Nov. 30 -> Dec. 1, 2023
********************