SmartDrivingCar.com/11.31-CPUC_Yes!-08/12/23
31st edition of the 11th year of SmartDrivingCars eLetter

Robotaxis: California Regulators OK 24/7 Self-Driving Car Expansion in San Francisco
M. Kupfer & I. Mojadad, Aug. 10, "San Francisco will enter a new era of driverless cars—whether residents and city leaders like it or not—after the California Public Utilities Commission (CPUC) gave autonomous vehicle companies Cruise and Waymo the green light for unlimited expansion on Thursday.
In a 3-1 vote, the commission ruled to allow the companies to operate across the city 24/7 and charge passengers for the ride.
Commission President Alice Reynolds and commissioners Darcie Houck and John Reynolds voted in favor of resolutions allowing the companies to expand their operations. Commissioner Genevieve Shiroma opposed the resolution, saying that the CPUC lacked sufficient information to evaluate the safety of autonomous vehicles and their impact on first responders.
Driverless Cruise and Waymo cars have long circulated through San Francisco and even ferried passengers through the city streets. But, until now, their operations have remained limited.
Cruise has been allowed to charge fares for rides between 10 p.m. and 6 a.m. and offer free rides at all other times. Waymo has only been allowed to charge for rides with a human safety driver in the vehicle.
Now both companies will be able to grow their operations in San Francisco….
A Long Meeting With Passionate Comments:
Thursday's session started at 11 a.m., with the commission hearing hours of public comment and ultimately voting on two resolutions to allow Cruise and Waymo to operate across the city 24/7 and charge passengers for rides.
A long line of supporters and opponents waited on Van Ness Avenue to enter the commission building ahead of the meeting.
.…." Read more Hmmmm… Listening to almost 4 hours of one-minute public comments from those in-house @ the CPUC meeting, I was deeply moved by the challenges and acute mobility needs facing many San Franciscans. While it's true that a segment of the community can drive themselves or afford, without a second thought, to just pull out their cell-phone to receive instantaneous gratification via Limo/taxi/Uber/Lyft, there is a significant population that continues to be overlooked. And as I have been saying over and over again, part of the incredible potential of driverless is to provide everyone with safe and affordable means of getting from point A to point B.
I also heard substantial fear in the public comments. Fear of marginalization ("I use a wheelchair; how can a driverless vehicle be useful to me?"), fear of unemployment ("I have been working as a taxi/Uber/Lyft driver for years. How will I feed my family if driverless cars expand service?"), and safety fears (collisions, interference with emergency vehicles). These fears are real and important to address. So what I cannot fathom is why the PR departments of Waymo, Cruise, etc. are not doing a better job educating the public. I understand why The San Francisco Standard, WSJ, and any for-profit media repeatedly highlights slick, easy stories (at the best) and click-bait at the worst to elicit emotional responses and continued readership, but where is the professional journalism? Nuanced, thoughtful reporting exists, but is seriously overshadowed by the glib (like today's sensationalized non-news about sex in mobility systems.). Where are the discussions about how driverless car companies are not trying to eliminate taxi services or put working people out of business or neglect the physical mobility needs of many riders, but instead are seeking to be one of many mobility choices? Where are serious investigations of what current car companies and law makers are doing to address human misbehavior in typical cars – texting/distracted driving, driving while under the influence, jay walking, speeding, tailgating, and any other number of unlawful activities that imperil us? How do, say, last year's avoidable collisions that resulted from driver misbehavior compare with all driverless "misbehaviors" of the past 5 years? I implore those who are interested in technology, public safety, environmentalism, smart cities, and mobility rights, to spend the necessary time to consider the actual potential societal benefits that driverless vehicles might afford and to collaborate in designing safe, equitable, affordable systems that benefit the collective.
OK, rant over, climbing down off that particular soap box…. 🙂
Once the proceedings allowed remote comments, I contributed a one minute summary of the following, which I submitted in writing:
Public Comment to the California Public Utility Commission, August 10, 2023
by
Dr. Alain L. Kornhauser, Princeton University
My name is Alain Kornhauser. I am Professor of Operations Research & Financial Engineering at Princeton University, and Faculty Chair of its Princeton Autonomous Vehicle Engineering activities. The application of automation to improve mobility and quality of life in cities has been the hallmark of my career as a teacher and researcher, which started in January 1971. I am about to start my 52nd year at Princeton.
I speak today in support of the deployment of safe, affordable, equitable, sustainable, and high-quality mobility to improve the lives of all San Franciscans. Such mobility is not widely available today, neither in San Francisco nor anywhere else in the world.
It can be delivered only through the deployment of vehicles that remove the high cost of the driver, which represents more than 50% of the cost of a ride, whether it is in a taxi or a bus.
Operation of driverless mobility has been demonstrated by Cruise and Waymo. They have shown that vehicles without drivers can deliver safe demand-responsive rides 24/7, but thus far have focused only on the technical solution, not on the real value to society.
Affordability is the real value proposition, because the cost, at scale, for driverless mobility is really inexpensive, especially in comparison with the true cost of a driver to wait around to be summoned, then to get to a customer, and finally to give that customer a ride.
Ride sharing further cuts the cost in half, which I strongly recommend that you endorse.

This low cost of giving a ride can enable a fare structure that supports a profitable operation that is attractive to all but the very poorest residents, for whom free service could readily be afforded by philanthropy.
We find that on a typical day, San Franciscans would like to take about 2.1 million personTrips that originate and terminate in this 7-by-7, 49 square mile city. Each is longer than a 10 minute walk (one-half mile). The average length is 2.9 miles; the 90th percentile is 5.4 miles, and the longest is 8.5 miles.
We estimate that roughly 50% of these trips can and are taken by people who have the wherewithal to drive themselves. Of the other 50%, less than 10% take transit/taxi/Uber/Lyft/Limo. The rest "get a ride" from a family member or friend or many don't go because they can't get or can't afford a ride.
The biggest societal reason for the CPUC to approve this service is the improved quality-of-life that driverless mobility services can deliver to those who can't afford a ride, can't get a ride from a family member, or who find themselves in the unenviable situation of having to ask for a ride from a neighbor or stranger. (Another substantial benefit comes from reducing the dead-heading that is incurred by taking someone someplace and then having to go back and pick them up.)
We believe that a well-managed fleet serving these customers can achieve vehicle productivities of 100 personTrips/day, with Average Vehicle Occupancies of 2.0, total costs of under $0.85 per personTrip mile, and a break-even fare, without subsidy, of $2.43 per personTrip.
A fleet of 5,000 vehicles could readily serve 500,000 personTrips or 25% of the daily San Franciscan personTrips (excluding tourists).
With respect to impact on labor, by far the largest elimination of driving by humans is to the family and friends who would have given most of the rides that would switch to this service.
Those who now use taxi/Uber/Lyft/Limo can largely afford those services today and will likely continue to use those services.
Those customers who are conveniently served by public transit will continue to use public transit.
Moreover, there may not be any loss of existing jobs, while many new jobs are going to be created to maintain and oversee driverless vehicles that will enhance the quality of life for all members of the community, especially those who, today, do not have access to affordable high-quality mobility.
Most relieved are the family members and friends now giving the many rides.

In summary, this is why I believe the City of San Francisco should approve the 7×7 deployment of driverless vehicles.
1. They are the best way to provide high-quality mobility to the large percentage of the population who cannot drive or who cannot afford to own a car and drive themselves. Taxis are too expensive, and public transportation does not serve their needs to get where they need to go when they need to get there.
2. Improved mobility for those who are unserved today means that more people can get to jobs, health care, educational opportunities, and all the services that improve people's lives.
3. Making good transportation affordable is better than using tax money to subsidize transportation solutions that do not meet the needs of the city's citizens.
4. Driverless vehicle technology employs all of the sensing equipment that is making cars safer than they have ever been. Driverless vehicles are already well on the way to being ready to deliver safe rides within urban areas. With the proper guidelines in place for where, when, and how these cars can operate, they will become even safer.
Thank you… " Alain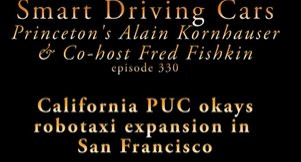 SmartDrivingCars ZoomCast 330 / PodCast 330 CPUC decision
F. Fishkin, Aug. 12, "Robotaxi service in San Francisco gets the green light from the California PUC. Princeton's Alain Kornhauser outlines his testimony, where services go from here and more on episode 330 of Smart Driving Cars with co-host Fred Fishkin. Plus…the big UPS contract, Tesla and the continuing efforts develop automatic emergency braking that works.
0:00 open 0:22 California PUC okays around the clock robotaxi service in San Francisco 14:50 Alain hearing statement to California PUC in support of the deployment 20:23 More on the benefits of safe, affordable, driverless mobility and thoughts on how best to deploy 29:00 Robotaxi operators should be able to deny service to riders who misbehave 34:24 Coverage of the robotaxi issues needs to change. Too much clickbait. 41:00 Ride hailing model not the right focus 45:07 New UPS contract has created lots of demand for jobs there….but… 48:30 Reports and video of Tesla vehicles on autopilot crashing into police and the automatic emergency braking issue 1:02:27 How can automatic emergency braking be improved?
************

Everyone WantsKrk at UPS After Teamsters Deal
A. Blaquier, Aug. 8, "United Parcel Service Inc. has become a hot employer since its union last month secured $30 billion in new money over a five-year contract.
Online jobs board Indeed Inc. saw a more than 50% increase in searches with "UPS" or "United Parcel Service" in the job title the week after the deal announcement, according to data shared with Bloomberg News. The trend doesn't appear to be industrywide, as searches for "delivery driver" didn't see similar spikes. "UPS driver jobs near me" has also been a top trending search on Google in the two weeks since the deal was reached.
"We have seen strong interest in UPS jobs as a result of media coverage of the tentative agreement with the Teamsters," Jim Mayer, a spokesperson at UPS, told Bloomberg News in an emailed statement.
To head off a potential strike, on July 25 UPS agreed to boost starting wages for part-time workers to $21 an hour and improve working conditions, including adding air conditioning in new vehicles.
UPS shared some details of the new labor contract on its earnings call. Full-time drivers will make around $170,000 in annual pay and benefits by the end of the five year contract. Part-time union employees will earn at least $25.75 per hour and receive full health care and pension benefits.…." Read more Hmmmm… That takes care of driver shortages and fortifies the opportunity for automation to replace humans where humans deliver insufficient value over automation. The new equilibrium will find that, on average, automation won't need to be as good, and humans will need to be better. I guess that's good? (I imagine that in the back rooms of UPS, many are figuring out how to minimize the # of $170k/yr. folks and the # of tasks that need $170k/yr worth of blood, sweat and tears; else, they'll design a less expensive computer to do it.) Alain

Tesla Giga Mexico Updates, Megapack, UAW Demands
Rob Mauer, Aug. 10, "➤ Progress report on Giga Mexico
➤ New Gigafactory hire
➤ CPI
➤ Megapack sightings
➤ Volex licenses NACS
➤ NHTSA investigates Tesla crash
➤ UAW negotiations report
➤ Illinois brings back EV credit
➤ X CEO Linda Yaccarino discusses X on CNBC
…." Read more Hmmmm… Very interesting. Alain

New damning footage shows several Tesla vehicles on Autopilot crashing into police
F. Lambert, Aug. 9, "A new report has revealed damning footage showing several Tesla vehicles on Autopilot crashing into police vehicles on the highway.
Tesla has been under federal investigation about its Autopilot potentially having a problem with crashes with emergency vehicles on the side of the road.
The US National Highway Traffic Safety Administration (NHTSA) first opened an investigation into Tesla Autopilot over its possible involvement in 11 crashes involving emergency and first responder vehicles back in 2021.
It has since ramped up the investigation to include 16 crashes.
" Read more Hmmmm… Watch the video. Read "Electrek's Take", with which I agree, plus:
1. Neither Tesla nor any other car company have deployed a seamless integration of Advanced Driver Assistance ADAS) with Automated Emergency Braking AEB) . That is MOST unfortunate.
2. Seems to me that it is the job of AEB to NOT crash into things, including stationary objects with or without flashing lights, not that of ADAS that just helps the car stay in the lane and not crash into moving objects ahead. 3. Unfortunately AutoPilot is an ADAS system and NOT an ADAS + AEB system (I think)
3a. To be a good ADAS system (good defined to be "sort of working and have essentially zero false positives" ) ADAS systems expect to never encounter a stationary object ahead that can't readily be passed over or under. Thus, they always disregard any stationary object in the lane ahead that hasn't moved since first encountered. 3b. Why??? because essentially all such objects turn out to be either, things that can readily be passed under (overpasses, tree branches, traffic signs, traffic lights, overhead wires, … ) or small rocks or debris or bumps that can readily be passed over, or stationary things like trees, guard rails fences, that are at the roadside of a turn ahead. None of these is a hazard. They occur very frequently and can readily become false positives if not disregarded from the beginning.
3c. Thus, I believe they are disregarded at the very beginning of any ADAS sensing system. Note: If the object is moving, then they are "never" disregarded! only if they are stationary.
4. I believe that the only attribute that is common to the "16 NHTSA crashes" is that they involve collisions with stationary objects in the lane ahead. (The truck was stationary across the lane in the Joshua Brown crash, the divider point in the Huang crash, the tree at high speed in the Indiana crash, the firetrucks in the firetruck crashes, … etc.
5. Again, it is the job of the AEB to not crash into things ahead being stationary or moving. NHTSA does NOT require any of these AEB systems to not crash into stationary objects ahead. It doesn't even mandate it if traveling at 12 mph, let alone the speed limit, or speedLimit+9. That is ENORMOUSLY unfortunate. C'mon NHTSA!
6. The ADAS system in my car has the audacity to turn off completely if I just tap the brakes, throwing me the hot potato of not crashing into anything ahead just because I happened to tap my brakes, instead of staying with me in case I'm not decelerating fast enough to jump back in and help me. Who designs things like that? C'mon SAE!
7. What is needed is the seamless integration of ADAS + AEB to provide comfort, convenience and safety. Alain
---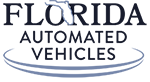 ***
IATR 2023 36th Annual Conference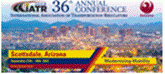 ***

Conference
San Jose, CA
Nov. 30 -> Dec. 1, 2023
********************