SmartDrivingCar.com/11.42-Behave!-10/30/23
42nd edition of the 11th year of SmartDrivingCars eLetter

Cruise's San Francisco Suspension Exposes People's Ableism And Underscores Abled Privilege Enjoyed By Most
S. Aquino, Oct. 25, " … As someone who has covered both Cruise and Waymo for this column on multiple occasions, and especially as someone who has low vision, I fully admit to feeling frustration over the myopic viewpoint dominating this issue. It should be obvious safety is an important aspect of developing, deploying, and ultimately riding in an autonomous vehicle. Of course people want to be as safe as possible. The problem is nobody accepts safety is but one side of the coin; there is another consideration to take into account that people are predictably—infuriatingly so—missing.
That consideration, as ever, is accessibility.
While members of the disability community have raised safety concerns, the strident opposition by many in City Hall (and, again, residents) to autonomous vehicles overlooks the very real, and very valid, accessibility benefits of using so-called "robotaxis." The reality is, to claim the concerns are paramountly about safety helps obfuscate any general ignorance towards how disabled people get around. The protestors and naysayers yell and scream about how awful companies such as Cruise are because they can—they're able to drive their cars or walk down the street or take the bus or otherwise get here and there about town with resistance. Their lifestyle, and more pointedly, their privilege, is such they believe there are other, friendlier, more feasible modes of transportation that ostensibly "everyone" can access in equal favor…" Read more Hmmmm…. Thank you Forbes for publishing this perspective. Recall it was a human driver who hit the pedestrian and then drove away. Human drivers kill an average of more than 100 people every day in the USA. [see below for another recent tragedy] Alain
************
<![if !vml]>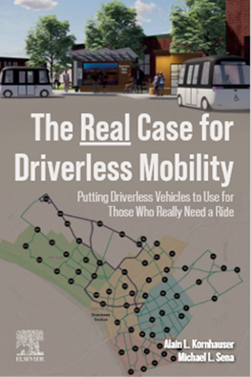 <![endif]> SmartDrivingCars ZoomCast 341 / PodCast 341 w/Russ Mitchell, Correspondent LA Times
F. Fishkin, Oct. 30, "In the wake of an early October incident and action by the state of California, GM's Cruise has suspended robotaxi services. Where does it go from here? LA Times reporter Russ Mitchell joins Alain and Fred to discuss. Plus, Waymo cracking down on misbehaving riders and partners with Uber in Phoenix…and more. Tune in and subscribe. 0:00 open
0:42 Discussion with Russ Mitchell of LA Times of Cruise suspension of autonomous robotaxi services
8:36 What is needed to ensure similar incident isn't repeated and where industry goes from here
19:20 Forbes online piece from Steven Acquino on Ableism issue not being taken into account
29:30 Teamsters and Rideshare Drivers United working together to put guardrails on autonomous vehicles
31:30 Waymo advises riders of cleaning fees if real messes are left behind
37:28 Waymo autonomous vehicles now available to Uber customers in
Phoenix
39:30 Alain on how financial model can work for autonomous mobility
49:35 NY Times piece on interactive map of NYC neighborhoods
52:10 Reminder that new book from Alain and Michael Sena is on the way.. The Real Case for Driverless Mobility
************

Driver of N.Y.P.D. Tow Truck Is Charged After Killing 7-Year-Old Boy
C. Fahy, Oct 26, "A 7-year-old boy was killed in Brooklyn on Thursday morning when the driver of a Police Department tow truck hit him while he was crossing the street, the police said.
The collision occurred on the northern border of Fort Greene Park at about 7:45 a.m., when the boy, identified by a spokesperson for his school as Kamari Hughes, and his mother were in the crosswalk on Myrtle Avenue, the police said. The tow truck driver tried to make a right turn onto North Portland Avenue and struck the boy, who was on his way to school. Emergency medical workers arrived and pronounced him dead.
The driver of the truck, whom the police identified as Stephanie Sharp, 54, a traffic enforcement agent with the department, was charged with failure to yield to a pedestrian and failure to exercise due care. She was issued a desk appearance ticket and will appear in court at a later date….
Kamari was the 73rd pedestrian killed in a traffic collision this year, according to Transportation Alternatives, a safe-streets group. That is slightly fewer deaths than had occurred last year by this time, when 78 pedestrians had been killed, the group said.
Since 2014, when the city began its Vision Zero program to reduce traffic fatalities, at least 26 children have been killed in traffic while walking to or from school, according to Transportation Alternatives.
The boy's death comes two years after a driver killed Apolline Mong-Guillemin, a 3-month-old, roughly 10 blocks away. …." Read more Hmmmm…. Nice to have a 'Vision Zero,' but driver misbehavior should not be tolerated. Alain

Robotaxis 'do not belong in the city of Los Angeles,' lawmaker says
H. Weber, Oct 27, "At a press briefing on Wednesday, Councilmember Hugo Soto-Martínez told Waymo and Cruise that their robotaxis are not welcome.
"The purpose of this press event is to send a very clear message about robot taxis, and say that they do not belong in the city of Los Angeles," said Soto-Martínez. The councilmember added, "We understand that they pose a threat to pedestrians, cyclists and motorists and risk putting countless of workers out of work. Let me be clear, the city of Los Angeles should not be a test subject for the tech industry."
….´ Read more Hmmmm… I bet that the councilmember is abled and owns his own car. Alain

for riders who leave a mess behind in the vehicle
Waymo staff, Oct. 25, " Hi there,
Many of our riders choose Waymo for the clean and consistent vehicle we offer. To ensure every rider gets this experience, we'll be applying a vehicle cleaning fee for riders who leave a mess behind in the vehicle, such as vomit, excessive trash, and smoking odors.
For those that self-report their mess during their ride (not including smoking), the fee will be $50. For issues that go unreported, we'll charge riders $100 for the first violation and increase the fee for subsequent violations. Repeat trash and smoking related violations may also impact your account standing….." Read more Hmmmm…. What a great email Waymo sent out to some/many/?? Waymo One customers.
Customers now get a great ride at a reasonable price that in the future, if everyone behaves, can become an even better and more affordable ride.
The 'if everyone behaves' is the important qualifier.
What all customers can and should assume, is that everything outside and inside the vehicle is being monitored and recorded for everyone's safety and adherence to good behavior. And, the price of the service will reflect past behavior. Fantastic!
The interesting aspect will involve "denial of service" which in most cases will be more than justified, but, as usually happens, there will be varying points of view that will lead to teapot tempests; but, that's life. Alain

DMV STATEMENT ON CRUISE LLC SUSPENSION
Staff, Oct. 24, "The California Department of Motor Vehicles today issued the following statement on the immediate suspension of Cruise LLC's deployment and driverless testing permits:
Public safety remains the California DMV's top priority, and the department's autonomous vehicle regulations provide a framework to facilitate the safe testing and deployment of this technology on California public roads. When there is an unreasonable risk to public safety, the DMV can immediately suspend or revoke permits. There is no set time for a suspension…
This decision does not impact the company's permit for testing with a safety driver.
Today's suspensions are based on the following:…" Read more Hmmmm…. This is not good. Especially 13CCR p228,20(b)(3). Alain

Cruise sidelines entire U.S. robotaxi fleet to focus on rebuilding 'public trust'
R. Mitchell, Oct. 27, " In the wake of California withdrawing Cruise's permit to operate self-driving cars in the state, the company announced that it's suspending all U.S. robotaxi operations.
The move comes after the California Department of Motor Vehicles alleged that Cruise withheld from regulators video footage of a Cruise robotaxi dragging a person down a city street.
The future for the company is uncertain. Its parent company, General Motors, has lost $1.9 billion on Cruise so far this year, including a $732-million loss in the third quarter, according to its latest earnings report. Competitor Ford shut down its Argo robotaxi unit in 2022, concluding that the possibility of far-off profits weren't worth the enormous cash drain.
… Alain Kornhauser, who heads the autonomous vehicle engineering program at Princeton, said the dragging incident is indeed tragic but it's something that can be fixed. "The problem is, I don't think anybody who's writing code thought about a person being trapped under the car," he said. "Now they can do something like mount a camera to make sure there's no one under the car before it moves."
People will be forgiving of odd robotaxi behavior if they trust the companies involved, he said. "But this covering-up business and not being forthright" does long-term damage to public acceptance, he said. "Didn't we learn from Watergate that the coverup can be worse than the crime? They could be apologetic. They could say, 'We're not going to do that again.'"
" Read more Hmmmm…. To clarify my comment, I was speaking about proper behavior by the entire AV industry and to that end not just about the public operation of the industry but also in its promotional presentations to investment community. Alain

The Waymo Driver: now available on Uber in Phoenix
Staff, Oct 26, "Starting today, Uber customers can get matched with a fully autonomous, all-electric Waymo ride — with no human driver behind the wheel—in the 225+ square miles of Metro Phoenix where Waymo currently operates.
When an Uber customer requests an UberX, Uber Green, Uber Comfort, or Uber Comfort Electric ride through the Uber app, they'll have the option to confirm a ride in a Waymo vehicle if matched to one. This is the first launch of our strategic partnership with Uber we announced earlier this year.
"Our partnership with Uber gives their riders the chance to experience the Waymo Driver," said Tekedra Mawakana, co-CEO of Waymo. "As we continue to scale, we want as many people as possible to experience the safety, consistency and delight of riding with the Waymo Driver."
Bringing the Waymo Driver to more people in more places
Riders will still be able to hail the Waymo Driver directly through the Waymo One app, available to the public in Metro Phoenix, San Francisco, Los Angeles, and soon, Austin.….´ Read more Hmmmm… Very interesting. I guess that Waymo believes driverless is safer than human driven, and they're not looking to compete with Uber on price.
Is Waymo now essentially a monopoly in driverless mobility? Is Uber now essentially a monopoly in the driven ride-hailing market? If yes to both, is it collusion when the dominant players are jointly setting prices? (Since I'm asking questions here, all can tell that I'm not a lawyer or an economist).
This looks like a margin maximizing pricing strategy by Waymo in that, as was stated in an email exchange with Louis Aaron'23, my former student who lives in Phoenix and uses Waymo to get rides, Waymo must be looking to "get human revenue from Robo costs".
Luxury goods seek large margins in return for exclusivity of their product. Does this pricing strategy imply that Waymo sees its product, giving rides, as a luxury only for those able to afford a private chauffeured ride without the sketchiness of just any chauffeur as Waymo depicted in "Meet Waymo One: The ideal third wheel for your first date".
Seems like the opportunity to "get human revenue from Robo costs" has made strange bed fellows here.
What a shame that Waymo doesn't see the value that with scale (pricing strategy maximizing rides given), profit (the sum of margin over all rides given) can be much greater than a margin maximizing strategy; else, only luxury goods would be available in the marketplace. Henry would not have disrupted the auto market beginning in 1908. Elon wouldn't be disrupting the auto market today.
Many people really need high-quality, affordable rides. Robo technology has the opportunity to deliver high-quality affordable rides that improve society AND return a more than handsome margin to the provider. Waymo and GM/Cruise and Tesla RoboTaxi and Zoox and Motional and MobilEye and …. have the opportunity to do that (improve society and make money) if only they learned and decided to serve those who really need rides that, unfortunately, the Ubers of this world can only serve profitably in the most dire circumstances. Alain

Two of California's biggest robotaxi opponents join forces
H. Weber, Oct 25, "Two of the biggest groups to oppose robotaxi expansion in California are now formally working together.
Teamsters 856, which is tied to one of the longest-standing labor unions in the U.S., and Rideshare Drivers United (RDU), a group that advocates for app-based workers, said on Friday they'll work together to push for "responsible guardrails on autonomous vehicles [(AVs)] to ensure public safety and protect driving jobs." The groups intend to advocate both locally and in Sacramento, the state capitol….
Along with calls to regulate robotaxis, Teamsters and RDU say they'll advocate for laws that boost rideshare drivers' compensation and working conditions. The groups argue that AVs threaten a whole range of jobs, such as those held by app-based drivers, long-haul truckers as well as bus and sanitation workers. ….´ Read more Hmmmm…. Waymo/Cruise: Here at the beginning, please only try your 'proof-of-market" in welcoming communities as you did in Arizona. Santa Monica/Brentwood/Beverly Hills & San Francisco don't deserve you. Alain

WeRide | 2023 Change the World
Read more Hmmmm…. Unfortunately (or Fortune-ately) behind a paywall, but if you've justified the expense read it and WeRide very carefully. It continues to amaze me how these systems supposedly give "autonomous" rides don't explicitly promote autonomy's disruptive opportunity of substantial cost reduction. Is cost no longer important in "Changing the World?" Or is it that these only look like they are L4. And what is "purpose-built L4" anyway? 4 Lidars with smoke&mirrors???? So confusing! Alain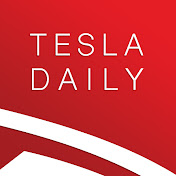 Tesla's Next Billion Dollar Business, Ford Delays Major EV Investment
R. Mauer, Oct. 18, " ➤ Nasdaq has worst two-day performance of the year ➤ BP to buy $100M of Supercharging hardware from Tesla ➤ Highland Model 3 deliveries start in China ➤ Firmware shows new features coming ➤ Hertz comments on Tesla's impact on earnings miss ➤ Ford reports Q3 earnings, delays EV investment ➤ Mercedes comments on "brutal" EV market
0:00 TSLA / market
2:17 Tesla's new business line
8:38 Highland China deliveries
9:31 Hidden firmware updates
11:24 UAW
11:50 Ford EV earnings
13:58 Ford EV delays
19:07 Hertz comments on Tesla Read more Hmmmm…. Interesting Alain

Wisk conducts eVTOL air taxi flights at Long Beach Airport
E. Brothers, Oct. 24, Wisk Aero, an advanced air mobility (AAM) company, has expanded its leadership in Los Angeles and the AAM industry with the region's first public air taxi flights and discussions with local and city officials.
Wisk became the first electric vertical takeoff and landing (eVTOL) air taxi company to fly in the greater Los Angeles Area with the launch of test flights at Long Beach Airport. The test flights provided the opportunity for Wisk to conduct autonomous flight operations in a complex, real-world commercial airport environment, alongside other passenger airline operations.
The company concluded its flight program at the Long Beach Airport with the first public demonstration of an eVTOL air taxi flight in the Los Angeles region during Long Beach's Festival of Flight. The multi-transition flight was conducted using Wisk's 5th Generation (Cora) autonomous, eVTOL aircraft, demonstrating the safety and reality of autonomous passenger flight.
Read more Hmmmm…. Pilotless autonomous flight! So few seats (4), it can't afford to pay a pilot and lose 25% of passenger revenue by having the pilot take one of the precious four seats. Now that's Interesting… Leveraging technology for profitability. Alain

An Extremely Detailed Guide to an Extremely Detailed Map of New York City Neighborhoods
L. Buchanan, Oct 29, "How is a neighborhood born?
In a small pocket of the Bronx, the answer involves rising rents, a civil war and an air traffic controller at Kennedy Airport.
To see for yourself, zoom in with Google Maps near the Bronx Zoo, past Van Nest, Bronxdale and Morris Park. Get closer, and another label appears:. …." Read more Hmmmm…. What an interesting and well written interactive article. Delightful! Alain
*****

Conference
San Jose, CA
Nov. 30 -> Dec. 1, 2023
*****

6th SmartDrivingCar
Summit
May 29 (evening) -> May 31, 2024
Princeton, NJ
********************