SmartDrivingCar.com/11.44-Training_Set-11/10/23
44th edition of the 11th year of SmartDrivingCars eLetter

Under Fire Over Robotaxi Safety, GM Halts Production Of Cruise Driverless Van
C. Farivar, Nov. 6, "Reeling from a month in which the California DMV yanked Cruise's permits for its self-driving robotaxis and the company paused all operations, Cruise CEO Kyle Vogt held an all hands meeting Monday to explain how the company was planning to address concerns that its autonomous vehicles are not yet safe enough to operate. One of the very first announcements: pausing production of a fully autonomous van called the Origin, which Cruise parent company GM was planning to ramp up in the imminent future.
According to audio of the address obtained by Forbes, Vogt remarked on the company's recent decision to halt driverless operations across its entire autonomous vehicle fleet, telling staff that "because a lot of this is in flux, we did make the decision with GM to pause production of the Origin."? …" Read More Hmmmm…. Pausing is fine and likely a good decision; although, pauses necessarily incur additional cost; else, we would all pause all of the time. What is fundamentally troubling here is that one incident that could easily be characterized as a situation in which "the good actors", while doing everything right, unfortunately tried to do even a little more good, which unpredictably set off a chaotic effect, well-known in the mathematics of non-linear dynamical systems as Chaos theory.
What just happened? What have we learned? The ironies abound.
San Francisco is turning into THE "Training Set" of both what to do and what not to do for those building AI models for "The Real Case for Driverless Mobility" and for those struggling to do good for society.
The biggest lesson that is staring us in the face is that it is really important for all in this business to be able to collaborate and share as much as possible and safety related information including safety scenarios and approaches to being able to safely address those scenarios. These companies should NOT be competing on safety, because safety is a necessary condition. Unsafeness of one reflects poorly on all. The first legislation that Congress should pass of this technology should focus on anti-trust immunity to this industry related to safety. Safet is everyone's responsibility. We've benefited enormously by cooperating on safety in the airline industry. Alain
************
<![if !vml]>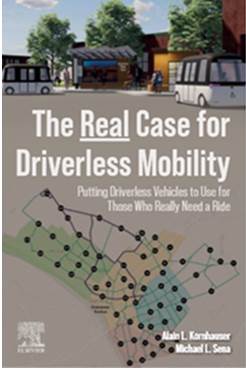 <![endif]>SmartDrivingCars ZoomCast 343 / PodCast 343 w/ Cyrus Farivar Forbes senior staff writer
F. Fishkin, Nov. 9, "So much Cruise news and not much of it good. Where do robotaxi's go from here? Forbes senior staff writer Cyrus Farivar joins Princeton's Alain Kornhauser and co-host Fred Fishkin. Plus Waymo, Britain's Automated Vehicles Bill, Geely's Zeekr and more. Tune in and subscribe.
0:00 open
0:30 so much Cruise news with Forbes Sr. Staff Writer Cyrus Farivar
22:36 Where does Cruise go from here
40:36 Waymo to bring AVs for testing to Buffalo
41:40 Britain's new Automated Vehicles Bill.. liability issue discussion
47:35 Geely's Zeekr public paperwork for IPO
What shouldn't be forgotten from the past….

Tesla – the Dark Horse MaaS Provider? #SmartDrivingCarSummit
K. Pyle, June 7, 3019, "Could the robotaxi model that Tesla's Elon Musk has been touting be a successful approach for a Mobility as a Service (MaaS) model? After some recent first-hand experience with the Tesla driving experience, MaaS champion, Princeton's Dr. Alain Kornhauser states why he believes Musk be on the right path. In the above video, Kornhauser provides an overview of some of the innovative human-machine research initiated at the 2019 SmartDrivingCar Summit, the importance of community acceptance of autonomous vehicles and, at approximately 03:55, the discussion of Tesla as a MaaS provider…." Read more Hmmmm…. Possibly truer today. J Alain
************

SFO rebuffs Waymo — SF 'guerilla warfare' vs. robotaxis heats up
J. Eskenazi, Nov 6, "… Most people won't either, which explains why private transit to and from SFO is such a potential gold mine. When app-based ride-hail companies like Uber won the right to pick up and drop off San Francisco airport passengers it was a big, big deal. If and when autonomous vehicles can do the same — as they already can with Waymo in Phoenix, Arizona — that, too, would be huge.
Via public records requests, Mission Local obtained months of back-and-forths between SFO officials and Waymo employees hoping to get In California, driverless cars are regulated by both the state Public Utilities Commission and Department of Motor Vehicles, and it will require a number of steps on the statewide level to even get things to the point where SFO can give Waymo, Cruise, et al. the ability to do what Waymo is already doing in Phoenix. But, in the end, SFO is operated by the city — and this will loom large.
While SFO officials noted within the email exchanges that they were not yet on-board with the "phases" and timelines proposed by Waymo, they were okay with the company "mapping" the airport. This would entail a Waymo vehicle, operated by a human being, scanning the airport's roadways in advance of driverless vehicles rolling through autonomously in the future. …" Read more Hmmmm…. Read on. There is more. Is Waymo working this hard to offer rides to people in the 7×7 that need affordable rides? or is this all about the enormous margin that's available from airport ride-hailers that today pay a human drive?. More "earning human revenue while incurring robo costs".
The end of this article has 6 links to former articles that I haven't covered with many useful lessons to be learned and training data for creating that AI model for deployment of driverless mobility. Alain

Cruise confirms robotaxis rely on human assistance every four to five miles
<![if !supportLists]>A. <![endif]>L. Kolodny, Nov 6, "Cruise CEO and founder Kyle Vogt posted comments on Hacker News on Sunday responding to allegations that his company's robotaxis aren't really self-driving, but instead require frequent help from humans working in a remote operations center.
<![if !supportLists]>B. <![endif]>First, Vogt confirmed that the General Motors-owned company does have a remote assistance team, in response to a discussion under the header, "GM's Cruise alleged to rely on human operators to achieve 'autonomous' driving."
<![if !supportLists]>C. <![endif]>The CEO wrote, "Cruise AVs are being remotely assisted (RA) 2-4% of the time on average, in complex urban environments. This is low enough already that there isn't a huge cost benefit to optimizing much further, especially given how useful it is to have humans review things in certain situations." …" Read more Hmmmm…. The CaDMV requires that a central command center where human assistance can be given remotely to help ensure safe, efficient operation. Everyone testing driverless operation has one. I don't believe that there is any automated operation anywhere in the world that doesn't have human oversight and human override functionalities. Literally, there is no autonomous operation of anything human-made anywhere, if autonomous means zero human intervention. The '2-4% of the time' quote seems OK on the surface but one really needs to understand the details of how time is measured as well as the types and duration of the remote assistance. Details matter here. More importantly, CA DMV should require substantive public reporting of each remote assistance action for all driverless testing that is testing the efficacy of the command center operation and the testing of driverless operation (although testing of driverless operation should never be done without an attendant on-board). Alain

Road trip! How our cross-country testing helps advance the Waymo Driver
<![if !supportLists]>D. <![endif]>The Waymo Team, Nov 6, "Experience is the best teacher, no matter if you're learning to drive a car or getting to know a new city. The Waymo Driver — our core set of technology comprised of hardware and software that enables autonomous driving — has multiple lifetimes of experience navigating the real world and helping people and things get where they're going safely. To bring the benefits of our technology to more people in more places and deliver on our mission to improve road safety, we take the Waymo Driver on road trips to regions where the driving culture and conditions differ from the areas we regularly operate.. …" Read more Hmmmm…. Apparently Waymo is coming to Buffalo. Fantastic! Congratulations, Steve! You beat us in Jersey again. When they show up, please take them to the neighborhoods and have them learn what their needs for rides and don't even show them where the airport is located. Also, remind them that it snows more than 1 inch less than 29 days a year. That leaves at least 330 days a year that they could give safe, affordable rides to many in Buffalo. Plus you are really good at snow removal, so there is an upside to the 330. Alain
<![if !supportLists]>E. <![endif]>

China's Zeekr reveals wider loss in US IPO paperwork, Geely shares fall
<![if !supportLists]>F. <![endif]>N. Nishant, Nov 9, " China's Zeekr Intelligent revealed wider losses for the first half of the year on Thursday, as the electric car brand made its paperwork public for a stock market listing in New York and said it hoped to use funds raised to expand its product line.
<![if !supportLists]>G. <![endif]>Zeekr, owned by Chinese automaker Geely Auto (0175.HK), had confidentially filed for its initial public offering (IPO) in December last year.
<![if !supportLists]>H. <![endif]>The filing confirms a report from Reuters on Thursday, which said Zeekr was looking to make its IPO prospectus public this week. Shares in Geely (0175.HK), Zeekr's parent, fell by more than 2.5% in morning trading on the news of the listing… ". Read more Hmmmm…. Whoa! Buyers Beware. Partners Beware. Alain
<![if !supportLists]>I. <![endif]>

Waymo executive: 'Safety case alone is sufficient' for self-driving cars
<![if !supportLists]>J. <![endif]>Fujita, Nov 9, "A top executive for Alphabet-owned (GOOG, GOOGL) Waymo doubled down on the safety of self-driving cars, even as rival Cruise, the autonomous vehicle venture owned by General Motors (GM), faces increased scrutiny over its technology in the face of recent incidents.
In an interview with Yahoo Finance, chief product officer Saswat Panigrahi pointed to Waymo's track record, saying that its first million miles of rides have shown no injuries and no contact with pedestrians and cyclists, proving autonomous driving's value.
"The safety case alone is sufficient because I don't think we should be accepting something that kills 40,000 people a year in a developed market," said Panigrahi, pointing to the number of car accidents caused by human drivers. "I think that alone is a sufficient case to be going all in [on autonomous vehicles]."…
Panigrahi explained that the company has virtually simulated driving billions of miles using software prior to launch and continues to have the equivalent of 25,000 Waymo cars testing a myriad of scenarios to ensure safety. …" Read more Hmmmm…. Safety has been at the absolute core of Waymo's involvement in driverless mobility, and they have achieved a "proof-of-technology" which has safety at its core. They deserve enormous praise. No one has done it better!
I do have one line of questions:
I suspect that they've simulated "the Oct 9 GM/Cruise crash". Did Waymo simulate a similar crash prior to Oct 9? Has Waymo made changes to the Waymo Driver as a result of those simulations. What sensors are used to determine if an object is under the Waymo car or just in front of any of the four wheels?
Unfortunately, their real "save-the-world" opportunity can may only come from the giving of rides to people who really need rides, gaining the praise and appreciation from those folks and eventually converting those that "kill 40,000" to embrace them to give them rides isn't likely to happen anytime soon.
Alain

Red Cross, Waymo to conduct blood drive in Bay Area
Alex Baker, Nov 6, " he American Red Cross will be partnering with Waymo to conduct a blood drive in the Bay Area next week, the organization announced Monday. The week-long blood drive will be held in response to a national blood shortage, the Red Cross said…
Waymo will be offering free rides to and from the Red Cross 1663 Market Street donation center in San Francisco for registered users, the Red Cross said. The initiative is part of a new partnership between the Red Cross and Waymo."…" Read more Hmmmm… Very nice. Hopefully Waymo is making a big effort to get an equitable cross section of registered users. Alain

When NYC Put a Celebrity in Every Taxi — ft. Al Franken
D. Friedman, Nov 7, "If you got in a taxi in New York City between 1997 and 2003, you were greeted with the recorded voice of a celebrity reminding you to buckle up. When you left, the same celebrity reminded you to make sure you don't forget anything, and get a receipt.
I wanted to hear these again recently, just out of nostalgia. But I couldn't find them archived anywhere online. So I did a little digging in old articles to find someone who worked on the project back then at Taxi and Limousine Commission and might still have them. I found a name and managed to contact him, but he didn't have the recordings. He was thrilled to be remembered for this old project, though, and said, "You know who you should really talk to?"…" Read more Hmmmm…. Enjoy the read! Also enjoy the video. J Alain

Britain says makers, not car owners liable for self-driving crashes
Ali Smout, Nov. 7, "- Britain will make the makers rather than the owners of self-driving cars legally liable for any crashes under a framework for developing autonomous vehicles (AV), the government said on Tuesday, in a move welcomed by insurers and AV startups.
King Charles said the government would bring forward an Automated Vehicles Bill as he set out the government's legislative agenda for the forthcoming parliamentary session, after one promised last year did not materialise.… ". Read more Hmmmm…. Seems like a no-brainer. If by "self-driving" cars they mean cars that are giving me a ride as opposed to cars that I am responsible for, at least the real-time oversight of their operation for me to give myself a ride, then this is an absolute no-brainer. I can't think of an entity that is doing something for me, that I am somehow responsible for that entity to do that for me. The whole aspect of have someone or something doing something for me is that that someone or something is responsible for doing it. Being a non -lawyer, I apologize for equating liability with responsibility. So it may not be as much of a no-brainer as first thought. But yes… I'm all for it! J Alain

Unions urge US regulators to probe Waymo, Zoox after GM's Cruise driverless crashes
D. Shepardson, Nov 9, " More than two dozen unions urged U.S. auto safety regulators on Thursday to open an industry-wide probe into driverless vehicles including Alphabet's Waymo (GOOGL.O) and Amazon.com's (AMZN.O) Zoox.
The unions, including the Transportation Trades Department, Transport Workers Union of America, International Brotherhood of Teamsters and United Auto Workers, cited the recent investigation into General Motors' (GM.N) self-driving Cruise unit and California's decision to suspend Cruise testing.
Driverless vehicles "are unsafe and untenable in their current form. This industry is in dire need of federal regulation and leadership to restore a modicum of safety and establish a realistic path for these vehicles to operate without threatening other road users," they said in a letter to U.S. Transportation Secretary Pete Buttigieg and Ann Carlson, acting administrator at the National Highway Traffic Safety Administration (NHTSA). The letter also said workers are facing safety issues from robotaxis."…" Read more Hmmmm…. So unfortunate that Waymo and Cruise have not recognized that union members and their families are, I suspect, among the largest groups of individuals who could benefit most from safe, affordable, high-quality mobility that they could offer. What a mistake it has been for Waymo and Cruise to focus their "proof-of-market" strategy on high-income professionals who already have more than enough really good mobility options, instead of giving safe, affordable, high-quality, demand responsive rides to improve the lives of Union and blue collar families. This lesson learned must be part of any training set of the next AI "proof-of-market" deployment model. Alain

UPCOMING LAUNCH: STARSHIP'S SECOND FLIGHT TEST
Website post:, Nov 7, "The second flight test of a fully integrated Starship could launch as soon as mid-November, pending regulatory approval.
A live webcast of the flight test will begin about 30 minutes before liftoff, which you can watch here and on X @SpaceX. As is the case with all developmental testing, the schedule is dynamic and likely to change, so be sure to stay tuned to our X account for updates…." ."…" Read more Hmmmm…. Waiting for FAA approval with bated breath. J Alain

Virgin Galactic to ground its VSS Unity space plane next year: report
M. Wall, Nov 7. " The impressive flight cadence of Virgin Galactic's VSS Unity space plane won't last much longer.
Unity flew for the sixth time in as many months last week, carrying two research scientists and another private passenger to and from suborbital space on a mission called Galactic 05.
Unity will now get a bit of a break, staying out of the skies until January 2024, Virgin Galactic representatives have said. The spacecraft will then make an even bigger transition, flying just once or twice more before being grounded in mid-2024, according to SpaceNews, which cited an earnings call the company held on Wednesday (Nov. 8)….
As a result, every Delta space plane will be able to generate 12 times more revenue per month than Unity can, Colglazier said, according to SpaceNews. (Virgin Galactic is currently charging $450,000 for each seat on its suborbital missions.) So speeding the transition to the new line of vehicles makes financial sense…." Read more Hmmmm…. Everyone now needs to start making "financial sense" out of their technological aspirations. J Alain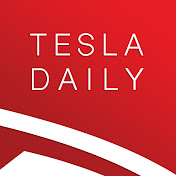 Tesla Rated Sell by New Analyst, Presidential UAW Support, Highland Production
R. Mauer, Nov. 9, " ➤ TSLA stock falls after analyst initiates coverage ➤ President Biden supports efforts to unionize Tesla ➤ Highland Model 3 production for October ➤ Tesla reportedly establishes entity in Chile ➤ Elon Musk interviewed by Lex Fridman: https://youtu.be/JN3KPFbWCy8 ➤ Tesla recalls some Model S/X vehicles ➤ Tesla reportedly plans Chicago service center ➤ Polestar updates 2025 guidance ➤ VW pauses EV production again ➤ SpaceX appears to begin equipping Starship FTS; Read more Hmmmm…. Launch might be soon. Essentially the last thing to be done prior to starting the countdown is the installation of the Flight Termination System. Alain
*****

istserv
Conference
San Jose, CA
Nov. 30 -> Dec. 1, 2023
*****

6th SmartDrivingCar
Summit
May 29 (evening) -> May 31, 2024
Princeton, NJ
********************