SmartDrivingCar.com/11.45-Starship_#2_Launch-11/18/23
45th edition of the 11th year of SmartDrivingCars eLetter
SmartDrivingCars ZoomCast from StarShip Watch Site
With a group of his students on hand from the South Padre Island vantage point, Princeton's Alain Kornhauser joins Fred Fishkin to witness the second launch of Starship by SpaceX. Tune in and subscribe!
UPCOMING LAUNCH: STARSHIP'S SECOND FLIGHT TEST
Staff, Nov. 17, "The second flight test of a fully integrated Starship is set to launch Saturday, November 18. A twenty-minute launch window opens at 7:00 a.m. CT.
A live webcast of the flight test will begin about 35 minutes before liftoff, which you can watch here and on X @SpaceX. As is the case with all developmental testing, the schedule is dynamic and likely to change, so be sure to stay tuned to our X account for updates. …" Read More Hmmmm…. Can't wait. Here with Elizabeth and 9 of my students. 🙂 See Pre-Launch ZoomCast below . Alain
************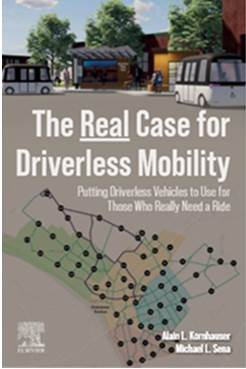 SmartDrivingCars ZoomCast 345 from StaraShip Launch Site
Fishkin, Nov. 17, "It's a special edition of Smart Driving Cars. A preview of the planned weekend launch of Starship. Princeton's Alain Kornhauser chats with co-host Fred Fishkin from Starbase in Boca Chica. Compared with autonomous vehicles… he says this is easy!
*****

Conference
San Jose, CA
Nov. 30 -> Dec. 1, 2023
*****

6th SmartDrivingCar
Summit
May 29 (evening) -> May 31, 2024
Princeton, NJ
********************